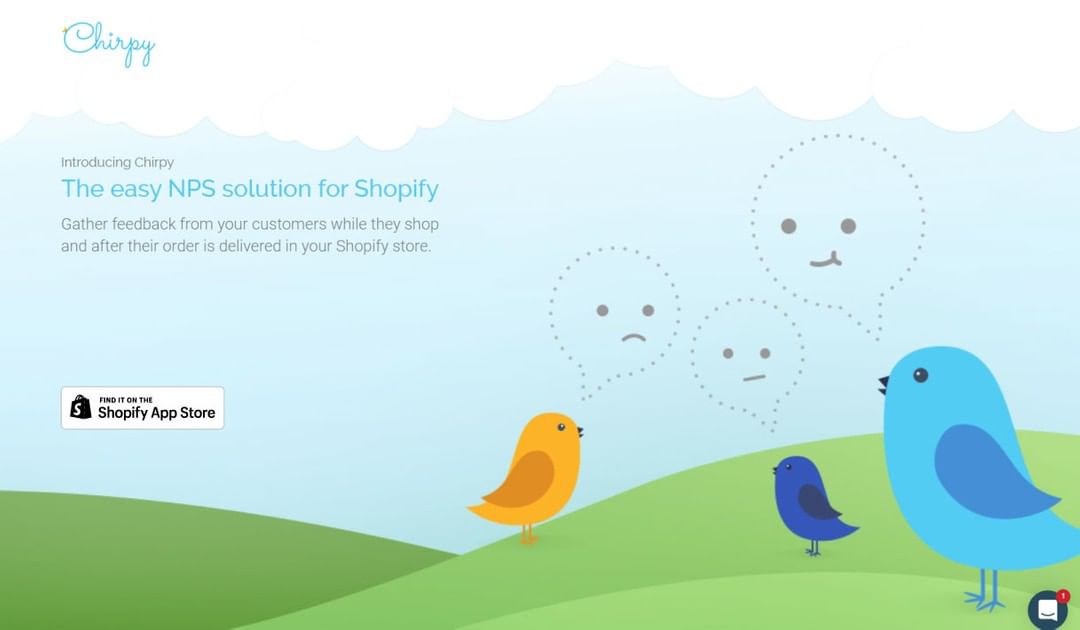 Together with Nextup, we are working on Chirpy (Automated NPS®). NPS®, or Net Promoter® Score, survey measures customer loyalty by asking a single question: How likely is it that you would recommend our company/product/service to a friend or colleague? Customers can score from 0 (not at all likely) to 10 (extremely likely).
At this point, Chirpy is available on the Shopify App Store.
Chirpy collects not just numbers, gather full answers, allow hearing the voice of an individual customer.
Merchants can analyze insights and feedback on different stages of the customer journey (NPS on-site or via email).
Unlimited custom parameters allow you to break down feedback in a way that makes sense for you.
What was done
Customer account
App logic and architecture
Multi Language support (EN, NL, DE)
Survey via email
Embedded survey on the webshop
Custom questions
Customizable form view
Variables and shortcodes
Analytics reports
Search for keywords in feedbacks
Used technologies
PWA
PostgreSQL,
NodeJS
Vue.js
Loopback.js