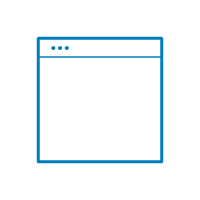 ERP Integration
ERP system covers all of information management needs, it handles supply chain management details, accounting information, financial data, purchase history, billing information, shipping details.
ERP software systems are ranging by functionality. An overwhelming number of companies use just 60% of their ERPs functions. So to make ERP integration cost-effective you need to narrow options which are required for your business and what data needs to be incorporated into the ERP.
It's important to choose enterprise resource planning software that directly meets your eCommerce needs and it's highly important to integrate it properly with your web platform, internal,external systems or other enterprise applications.
The most common enterprise applications tandem is between CRM and ERP systems. Frequently these applications are deployed separately. And companies integrate them into one software when the critical link between demand (CRM) and supply (ERP) becomes obvious. As a result, a unified system allows reducing resources on managing, streamline business operations and boost productivity.
We have experience with:
In-house ERP systems (Microsoft Dynamics AX (Axapta), ACCEO Retail-1 (Gemmar ERP), Ecometry) Integration
External ERP systems Integration
Custom ERP systems Integration