The average eCommerce conversion rate for most sites is about 2%, while, for instance, Amazon somehow manages to reach as much as 13%. Does this mean that we are missing some really important detail that Jeff Bezos exploited to achieve such numbers? As you know, the devil is in the details and the following conversion optimization aspects may as be crucial for your eCommerce to stand out.
eCommerce Conversion - Statistics
Before going through some pro tips for eCommerce conversion boost, we suggest finding out what you have to deal with and define the average conversion rates for online stores depending on the platform.
Thus, based on the survey that covered 161 owners of Magento-based eCommerce solutions, their average conversion rate by February 2020 was 1.3%. Shopify has a slightly higher figure of 1.75%. We did not find exact data regarding another popular engine - Bigcommerce, however, judging by the assurances of the developers, following their recommendations, you can easily achieve a 2% rate.
Last but not least, most resources based on WooCommerce - an extension for the most popular eCommerce CMS in the world WordPress for the most popular WordPress - show the average conversion rate of 0.8% (according to the data obtained from a survey of 48 owners of online stores based on WooCommerce).
Keep in mind that despite the fact that statistical eCommerce conversion rates vary from platform to platform, you should primarily choose a platform based on its convenience, flexibility, breadth of capabilities, as well as compatibility with third-party solutions. For example, we have tremendous Magento expertise and guarantee to deliver superior UX, high scalability, and high performance.
Pro Tips for Boosting Conversion Rates in Your eCommerce
Work on your website's copy
Landing page or website content must always be relevant, informative, and accessible to the user. It is very important to write the correct, detailed descriptions for products that also contain relevant keywords. Expanding your site with a blog is a great idea as well - it will give you additional space for an unlimited number of references to your products.
Use only high-quality product images
Every reputable online store uses authentic, high-quality photos of goods it sells (without stealing images from other sites or using Google images). This is a moment where it is best to invest a bit in professional photography, especially if your product is exclusive. After all, unique photos positively affect the website ranking in search engines.
Add useful info to product cards
If a buyer found the required product and decided to purchase it, he/she will certainly be interested in the methods of payment and delivery in your online store at once. Surely, you already have separate pages with all that info, but it is really handy when you briefly outline these points directly on the product page (the best place is near the call-to-action button).
Customers should really appreciate your attempt at saving their time and see all the existing options for the product's purchase and delivery at first glance.
Use social proofs
Social proofs enable a person to learn about all the benefits of your offer based on previous real-user experiences. People trust other regular customers' opinions much more than your guarantees and promises, so displaying reviews and ratings of real users, you automatically make the product more "visible".
Social proofs are ultimately helpful when you need to acquire customer trust and dispel doubts.
The user rating of your whole website can even be explicitly attached to the search result snippet. This way, you get to influence users' decision to use your services as soon as they start searches. As for user feedback, most efficient reviews are the ones made in social media, with live existing profiles standing behind their words.
Provide an online chat
You are unlikely to be able to give answers to all possible questions on the product page or in the FAQ. The most effective way to clarify all the tiny details for a client is to have a live conversation where you can also dispel doubts and demonstrate your employees' qualification.
Best Conversion Optimization Practices
Let's take a look at some of the best practices for improving the customer journey and increasing conversion rates on the example of the Apple online store.
"The Urgency Effect"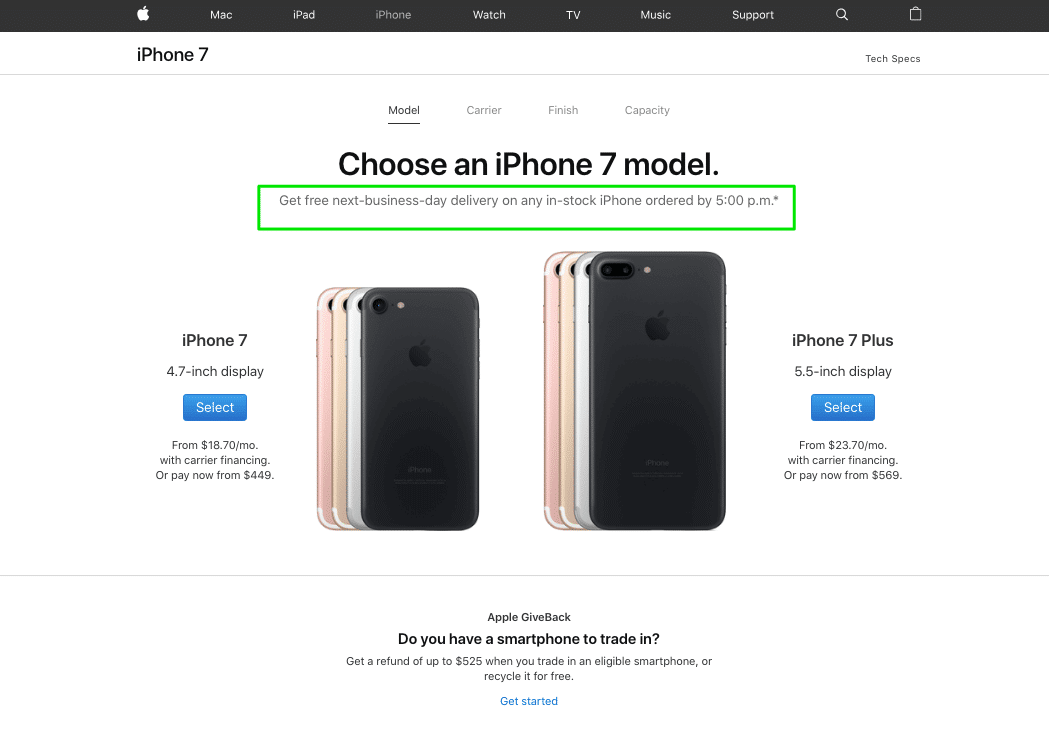 The developers of Apple Store use this technique most convincingly, offering to purchase the goods before a certain time limit and get the goods delivered on the same day. It seems to be a non-intrusive coining of "buy while we still have it in stock," but it also motivates buyers to make a purchase at once to get the desired device in their hands as soon as possible.
All the services are "free" (only pay for the product)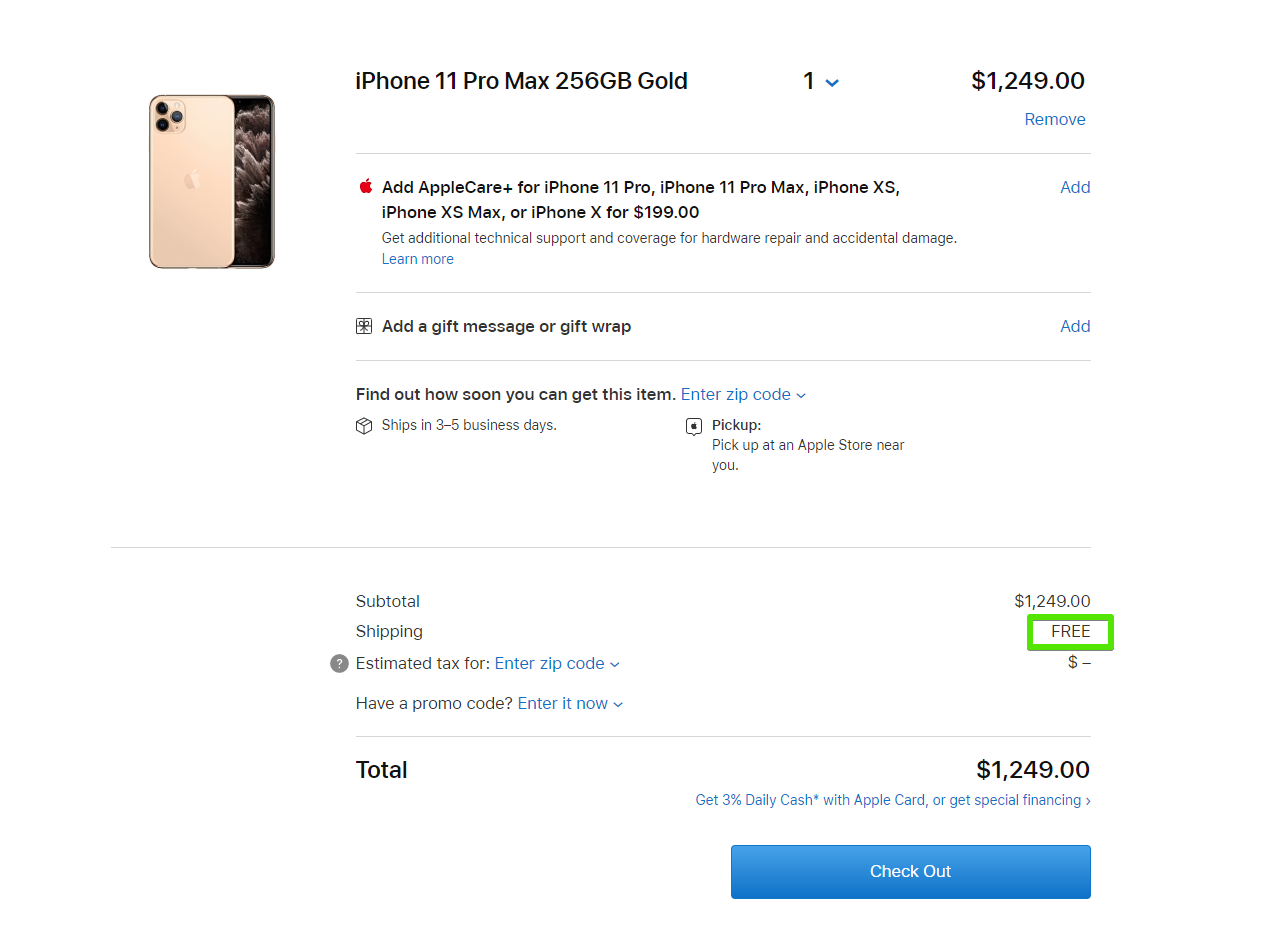 It is better to include all the additional costs (for example, the delivery bill) in the cost of the product itself than take money from customers in excess of the amount with which they would come to an offline store. This practice helps to gain even greater customer loyalty In the case of Apple.
Let non-registered users make purchases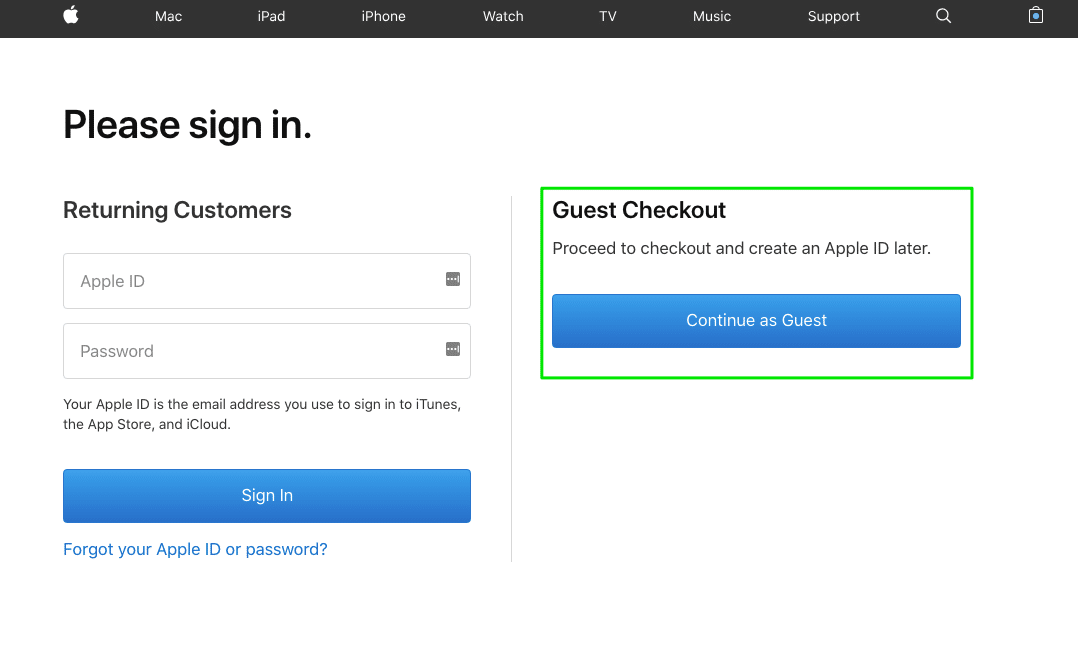 You don't have to force your potential customers to register on your website if they don't want to. The Apple store has long adopted this trait - there are different CTAs for users with an account and without one.
Implement cross-selling
You can also increase the average check by offering your customers additional products that complement, match, or resemble their orders. Apple, for example, offers to buy accessories for the main devices, as well as extra paid services.
Integrate a comparison tool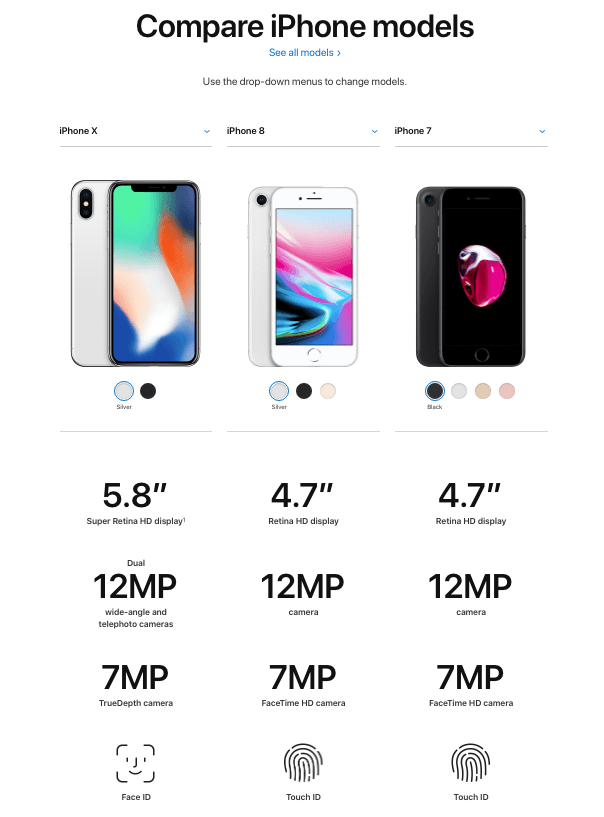 This feature is especially relevant for stores selling electronics and other complex goods. In particular, in the Apple store, you can compare the technical specifications of the iPhone X, iPhone 8, iPhone 8 Plus, and so on. This increases the consumer awareness of users and helps them make the most informed choice in favor of a particular item.
Summary
As you can see, in order to achieve higher conversion rates, you need to go through a bunch of aspects and employ several techniques, developers and eCommerce website designers for the ultimate optimization of customer experience. Let us help you implement and enhance your Magento store to get you more sales, more traffic, and more hype at lesser expenses.