The share of online sales has increased by 52% in comparison with the same period last year. According to Quantum Metricand, a SaaS platform provider, the number of customers buying online has grown by 8.8% since the Coronavirus outbreak. 44% of retailers foresee supply chain delays due to the Coronavirus, and 40% predict inventory shortages, according to the Digital Commerce 360 survey.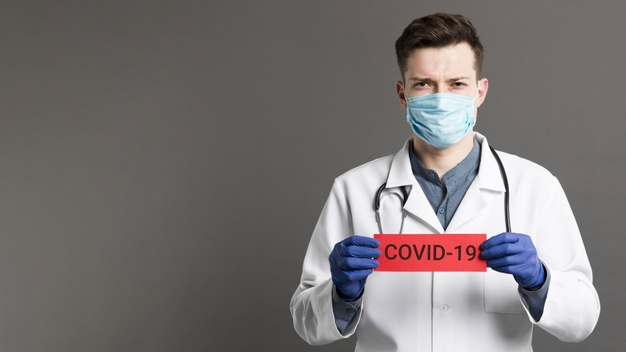 The supply crisis is next to the corner. Factories and plants stop production for a prolonged period. Many manufacturers aren't operating at full capacity or planning to re-open in the nearest future. Retailers worldwide have to wrestle with current and potential disruptions and adjust their selling process to the new reality. It has become hard to deliver goods to the customers without delays, and the main question is whether it is going to be better soon.
A General Overview of Coronavirus Impact on eCommerce
Due to measures to halt the spread of Coronavirus and quarantine in many countries, more and more people avoid public and crowded places. Under such circumstances, shopping online is gaining popularity. It is not only about buying clothes or books online, but it also involves food and basic goods consumption. Statistics show that online sales have multiplied by almost four times if compared to last year's data.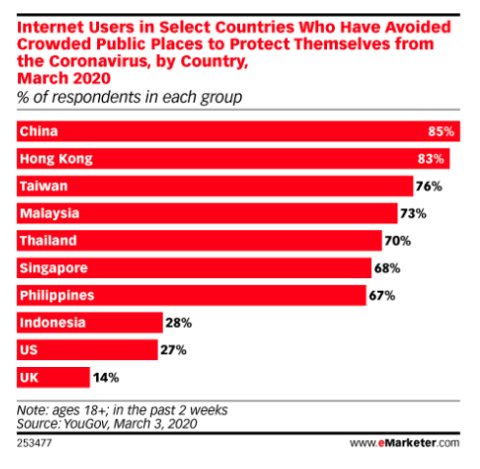 Source
At the time, the SARS outbreak in 2002 brought serious losses to the economy. Today, the situation has not escalated to such an extent yet, however, eCommerce is booming worldwide. Online shop owners would probably be happy with sales increase if delays in the supply and problems with the manufacturing were not an issue.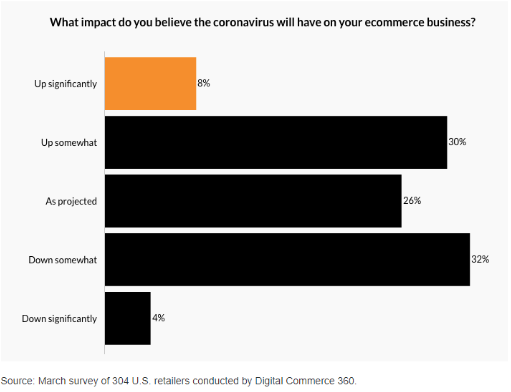 Source
Panic among the population due to the possible lack of first necessity motivates many online stores to raise the prices of goods in demand. For example, it happened to Amazon. Fortunately, the company's management thought it was wrong and removed items with inflated prices from the catalog.
Increase in Online Sales
The current boom in online sales is a reality for many countries where the government announced quarantine and closed the borders. Even in those countries where there are only several COVID-19 cases confirmed, consumers have begun to purchase things online more often. Today, there is a significant increase in sales in comparison with the numbers in the middle of February:
Sales of facial masks increased by 590%.
Sales of hand sanitizers increased by 400%.
Sales of wet wipes went up by 180%.
Sales of gloves (latex, fabric, rubber) grew by 150%
Sales of bottled water increased by 80%.
Sales of liquid soap increased by 35%.
Sales of toilet paper went up by 26%.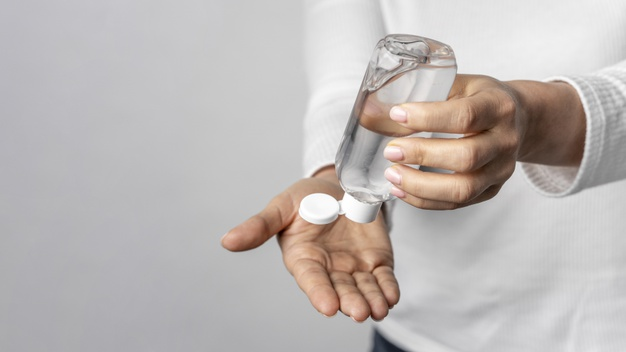 The most demanded goods continue to be bestsellers. The USA and the European Union are actively fighting the virus. It means people will need personal hygiene supplies to protect their health.
Supply Crisis
It is hard to dispute that the Coronavirus outbreak in China has a serious impact on Chinese production. In turn, it affects the economy of the European countries as well as worldwide. Although the majority of factories have resumed their work, many companies that deal with imported goods from China have started to realize how serious the implications are. Many business owners have faced delays in supply and unpredictability in deliveries of goods or raw materials.
Companies are trying to control the impact of the COVID-19 virus on their supply chains and to re-establish cooperation with Chinese plants and factories. Still, it is clear that the sustainability of such a chain raises many questions. Many companies have realized the need to search for alternative suppliers. It has been successful and has slightly reduced stress levels.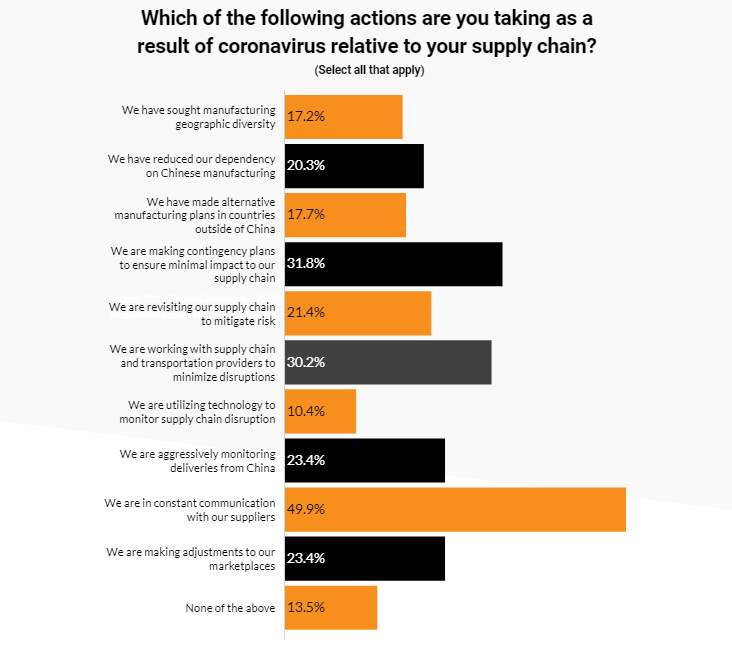 Source
Delivery Issues Occurred with the Virus
Coronavirus has influenced many aspects of ordinary people's lives. This was especially evident to people when governments started to declare the quarantine in certain countries and closed the transport links. Buyers of goods from the Chinese online shops have felt the impact more than others. AliExpress officially announced delivery problems in January 2020. Buyers of electronic devices produced in China have faced similar issues. Retailers experienced the effects of the virus outbreak when they had to pay back money for late shipping.
In general, with the growth of online sales, the demand for delivery services also increased. Many online retailers realized the extent of the challenge with the delays when delivery services simply could not cope with the high order volumes. Smart marketers began to develop strategies to deal with the client's dissatisfaction.
Marketing Strategies to Reduce the Impact of Coronavirus on eCommerce
As for the Asian region, where the epidemics of Coronavirus has stabilized, the annual growth rate of advertising efficiency has fallen from 7% to 3.9%. However, if we take statistics on the growth of expenses on advertising campaigns directly in eСommerce, experts predict an increase of 17%. Growth rates for advertising expenditures on social networks may increase by 22%.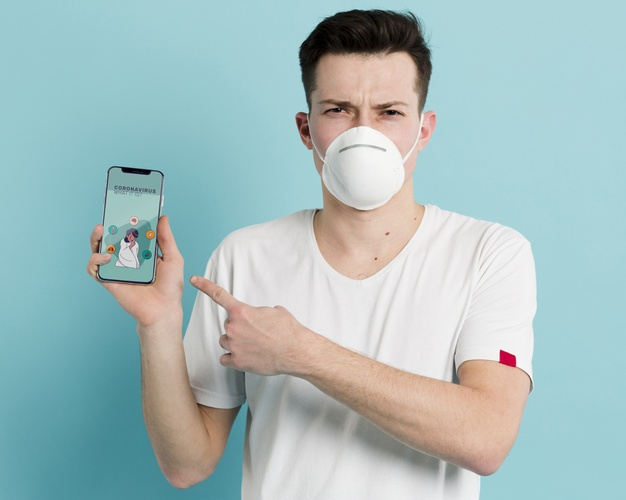 In addition, many companies have already started to develop new marketing strategies to avoid a large drop in sales due to the Coronavirus outbreak. It's hard to say which methods are better, but still, there are some intriguing solutions.
For example, Chinese company Meituan Dianping has launched a non-contact delivery service. Their couriers just leave the parcel in a pre-agreed place and inform the customer about the delivery. Then, the customer comes and takes the order. This idea became a good practice in some other companies, like KFC, Postmates, and Instacart.
Streaming services have also gained pace in the last two months. Now, Taobao Live broadcasts online tutorials for hairdressers and advertises the brands such as Panasonic and Philips. Online workshops on creating gorgeous looks wearing a medical mask have also gained popularity. As a result, it increased sales of eye shadows, eyeliners, and other cosmetics.
The British company Lush has launched a very simple advertising campaign. They have created a commercial without mentioning the epidemics. They invite you to come into the shop and to wash your hands, as they have "a lot of soap and hot water".
Summary
The Coronavirus pandemic is spreading throughout the whole world. The statistics regarding the number of infected people have scary long-term forecasts. Businesses of all kinds should be flexible and search for solutions to adjust to the situation. Certainly, eCommerce is in a very unusual position. On the one hand, sales are increasing and buyers are ordering goods online. On the other hand, online stores have to improve the delivery process to be safe and without delays.
Effective marketing strategies, well-established supply chains, and friendly service can provide online stores with new customers and enhance profits. If your business is related to online sales, it is the right time to set new priorities.