Between March 14 and March 17, the number of daily Amazon users jumped from 5.18 million to 73.55 million. The COVID-19 outbreak has created a run on certain supplies, and with demand comes opportunists.
Such high demand is a challenge for the fulfillment system. On top of that, some bad players on Amazon and eBay skyrocketed prices for basic need products during a global health crisis. So how these eCommerce giants are handling these issues?
How COVID-19 has Changed Sales Statistics of Amazon & eBay
February was particularly "hot" in terms of online sales impacted by the COVID-19 situation. Sales on sites like Amazon and eBay have grown significantly. As you know, these sites provide marketplace services, that is, third-party sellers can post and sell their products on the centralized platform. But in March, eBay removed more than 20,000 items due to the population's panic.
The crazy demand for online shopping has hit the eCommerce giants hard. It has become pretty difficult just to order masks and antiseptics and delivery takes a very long time. Complaints about the lack of the right product, as well as overpriced positions, began to come more and more often. A New York Post study showed that prices for antivirus products grew by 817% in February.
On eBay, packaging for antiseptics that used to cost 10 bucks has risen in price to $400. Another common situation is when the starting price of a 50-mask pack on eBay is $93, but the lot goes for $250. A pack of four antiseptic bottles is now easily put up for sale at $118.
Amazon also kept up with sellers in terms of price gouging. Two large bottles of hand sanitizer were exhibited here for $299, although the usual cost doesn't exceed $9. But the most amazing arrogance on the part of sellers are prices for masks, of course. One pack reached a price of one thousand US dollars, despite the fact that the usual price is only $20.
New Rules for Sellers on Amazon & eBay
As a result of unscrupulous exploitation of the coronavirus situation, Amazon said it was "disappointed by unscrupulous players artificially raising prices for essentials during the global health crisis".
The renowned marketplace was forced to remove about 500 thousand ads with inflated prices. The company also had to stop working with more than two thousand suppliers of goods. EBay didn't lag behind and made a resonant statement about the controversial sales.
Thus, the platform has banned the sale of products such as masks, antiseptics, and disinfectant wipes. The new rules apply to both old and new ads. The company claims that absolutely all ads for the sale of these goods will be deleted, regardless of sellers and their ratings.
Representatives of the company also said that it is strictly forbidden to mention the coronavirus using words like "COVID-19", "SARS-CoV-2", and others in the text of announcements.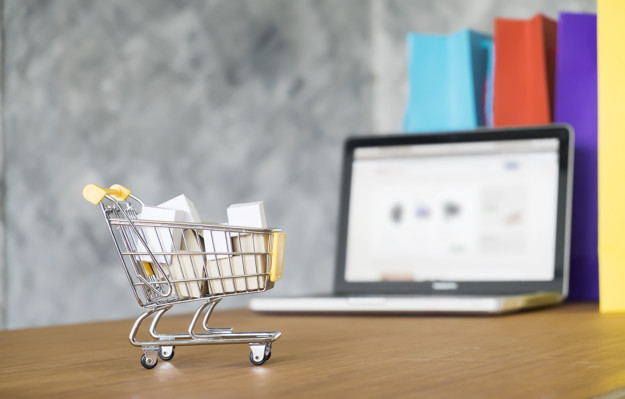 EBay will closely monitor what is happening, which means that any sales of goods (except for books) that are related to the coronavirus will cease with lightning speed. Company management believes that unreasonable price gouging conflicts the existing eBay rules.
Amazon Limiting Shipments to Certain Types of Products due to COVID-19 Pandemic
The excitement around online sales forced Amazon to change its usual turnover and shift priorities. Thus, the company stated that from now on, any shipping will be carried out only for a certain category of goods. This category includes children's goods, household items and personal care products, cosmetics, groceries, industrial and scientific products, as well as pet products.
"We temporarily prioritize the main household products, medical supplies and other high-demand products coming to our fulfillment centers so that we can quickly receive, replenish supplies and send these products to customers," the company's website says.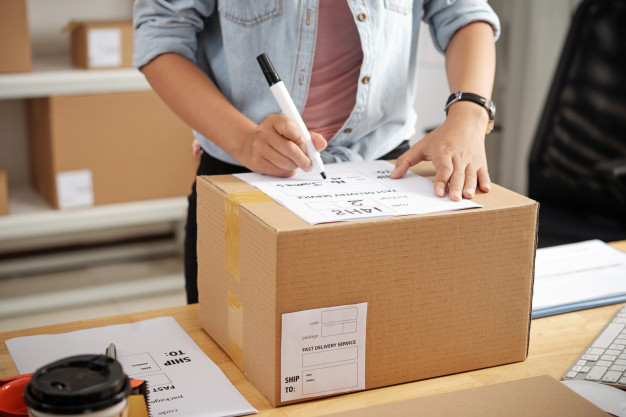 Products from other categories that are located in the company's sales centers can be sold through Amazon as usual. Despite this, the company left the sellers the opportunity to sell their products on the platform, subject to self-delivery.
Amazon Suspended "Fulfillment by Amazon" (FBA) Program through April 5. What Does it Mean for Sellers?
The Fulfillment by Amazon (FBA) program, through which the company provides warehousing and shipping services for retailers and large suppliers, was partially suspended until April 5. Amazon had to go for such measures in connection with the coronavirus outbreak.
Jeff Bezos's company is forced to reckon with increased demand for certain products and focus on the correct prioritization. Now, they need to set up replenishment and timely delivery of the most sought-after goods. The company had to disable the possibility of creating new deliveries for FBA members, as well as for individual sellers.
Existing shipments will be handled at Amazon's call centers as usual. The trading giant reserves the right to warn sellers of any changes in the situation. It is planned that the program will resume its work by April 5. But it all depends on the development of the situation with the coronavirus epidemic.
What Products are in High Demand on Amazon Now?
The COVID-19 outbreak had a major impact on Amazon product ratings. But the company's policies and decisions that management made to eliminate inflated prices changed the ranking of search queries. So at the end of February, the list of search queries for goods looked like this:
Clorox sanitizing wipes
toilet paper
wholesale toilet paper
Charmin toilet paper
isopropyl alcohol
Clorox
disinfectant wipes
bidet
adult thermometer
aloe vera gel
After the company's innovations, in the period from March 3 to 14, the list looked different:
bottles of water
disinfectant wipes
airpods
bleach
Clorox sanitizing wipes
Clorox
disinfectant wipes
antibacterial hand soap
alcohol wipes
wet wipes
Moreover, if in February the number of requests was estimated in thousands (3,094 requests for Clorox disinfecting wipes only), then in mid-March the indicators fell to the level of 40-45. Thus, the company was able to reduce the level of hype around the demand for goods and at the same time establish stable supplies of the right products for the population.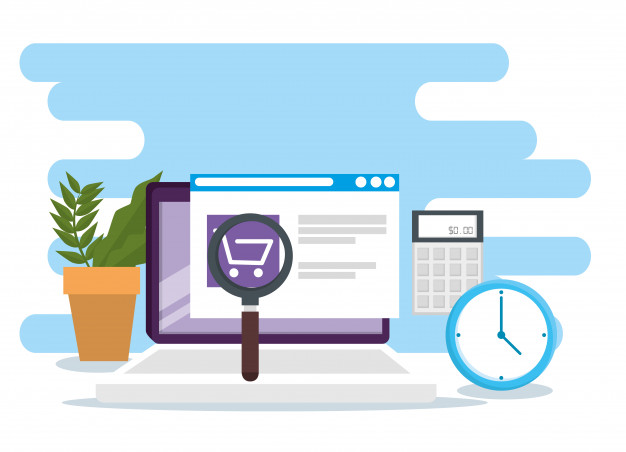 Summary
The eCommerce market is now experiencing an unprecedented surge in interest in online sales. This is, of course, due to the panic of the population associated with coronavirus. People massively buy antibacterials, toilet paper and napkins. As a result, for many online stores, including giants such as Amazon and eBay, it's difficult to arrange timely deliveries and avoid overpriced positions.
But the policy of these leading marketplaces is aimed at satisfying the needs of the client, not the seller. Therefore, measures are being taken to resolve the critical situation. Amazon and eBay were able to adequately get out of the situation by banning sellers from trading in a certain category of products. Crazy price gouging has been discontinued.
Nevertheless, if the population needs certain products more than others, Amazon is ready to work in the heavy duty mode to ensure their delivery. This turned out to be a worthy and highly justified method of solving a difficult situation.