With the wave of e-tailers coming back to brick-and-mortar stores, it becomes an urgent demand to find a Point of Sale extension to handle in-store transactions and synchronize data to Magento, so the brick-and-mortar stores can act fully as a complement of their online businesses, an extended part of their brand and a piece in their omnichannel systems.
Being one of the most powerful eCommerce platforms in the world, Magento has built an ecosystem that provide every extensions needed for e-tailers to run and grow their online stores, from Accounting, Shipping, Customer Support to Marketing and Reporting (all the extensions are available at Magento Marketplace). Yet, as these e-tailers start opening brick-and-mortar stores, there is an important piece that needs to be filled in: an omnichannel Point Of Sale (POS) extension that enables them to sell the same online products at stores and synchronize data in real time between POS and Magento.
##Omnichannel POS
In the era of multi-channel, it was ok to have stand-alone POS because the brick-and-mortar stores didn't need to connect to the web stores. Now, a unified commerce system is a key advantage and we have many retailers come to us, saying that they want to find a new POS that can synchronize data fully, especially products and inventory, with Magento. It helps them save a lot of time and effort in management, ensures information consistency all over the channels and brings a better experience to both shop operators and customers.
On top of that, the customer behaviors have changed and it's more important than ever to have a sound understanding of their shopping journeys and behaviors. The traditional POS used to be the point where the flow gets disrupted: it often missed out customer information or was unable to identify them, thus couldn't map the in-store behaviors and preferences to the data from others. According to a research conducted by McKinsey, 'Inability to identify customers across shopping trips' is one of the top 4 reasons why retailers still struggle building an omnichannel system.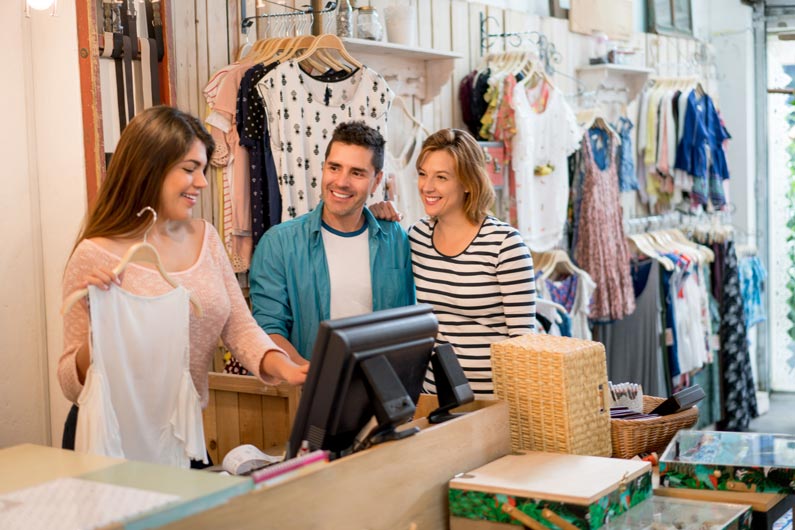 But an omnichannel Magento POS will be the game-changer. Thanks to real time synchronization between POS and Magento, it can identify existing customers and the new customers added in POS will be updated immediately to Magento, so you don't have to worry if you miss out on any customer. The new generation of POS even goes beyond capturing and synchronizing customer information - it's equipped with reports that makes it easier for you to analyze customer behaviors.
One barrier that merchants often encounter is that they associate "omnichannel" with "complicated, expensive system" while an omnichannel system is not about how big a system is but how well connected its components are. And there are some Magento POS that can help you achieve your small but truly omnichannel system at a reasonable price.
ConnectPOS - High-speed Magento POS for Omnichannel
With 10+ years of experience working with Magento, we aim to build a high-speed Point of Sale that will complete the Magento ecosystem, making it 100% ready for omnichannel.
ConnectPOS is compatible with Magento 1 and Magento 2, both Community Edition and Enterprise Edition. It connects to Magento via API (the connector) and synchronizes data in real time between POS and Magento thanks to the latest technologies used: AngularJS, NodeJS, and websocket communication.
The synchronized database enables us to develop omnichannel features, such as send cart to online wishlist & retrieve items in wishlist to cart, in-store pickup and endless aisle.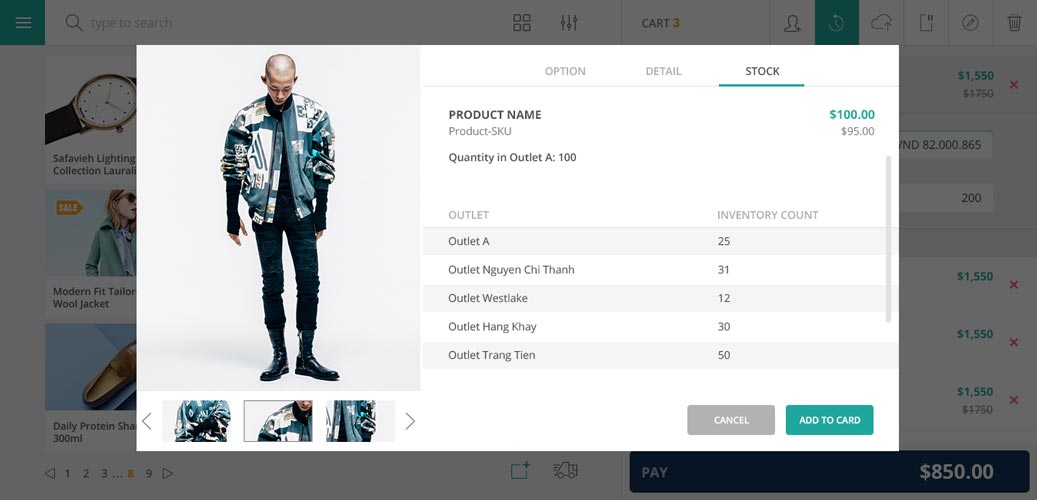 In addition, the traditional functions are taken to the next level, for example Rewards Points and Gift Cards. Traditionally, the points and gift cards will be limited to the only channel used previously to earn or buy them. Now with these functions integrated in both web store and ConnectPOS, you only need to turn the integration options on in settings and your customers can use and earn their points or buy and redeem gift cards wherever they want, even if they want to mix the channels during the process.
In terms of multi-store management, multi-warehouse inventory is the top problem that causes merchants headaches. Magento lets merchants manage stock at global level only (which means stock for all the stores). With a little help from a multi-warehouse inventory extension installed in Magento, you can have different warehouses and set stock level for each. ConnectPOS can then pull the information from Magento and will have separate stock for each brick-and-mortar stores accordingly.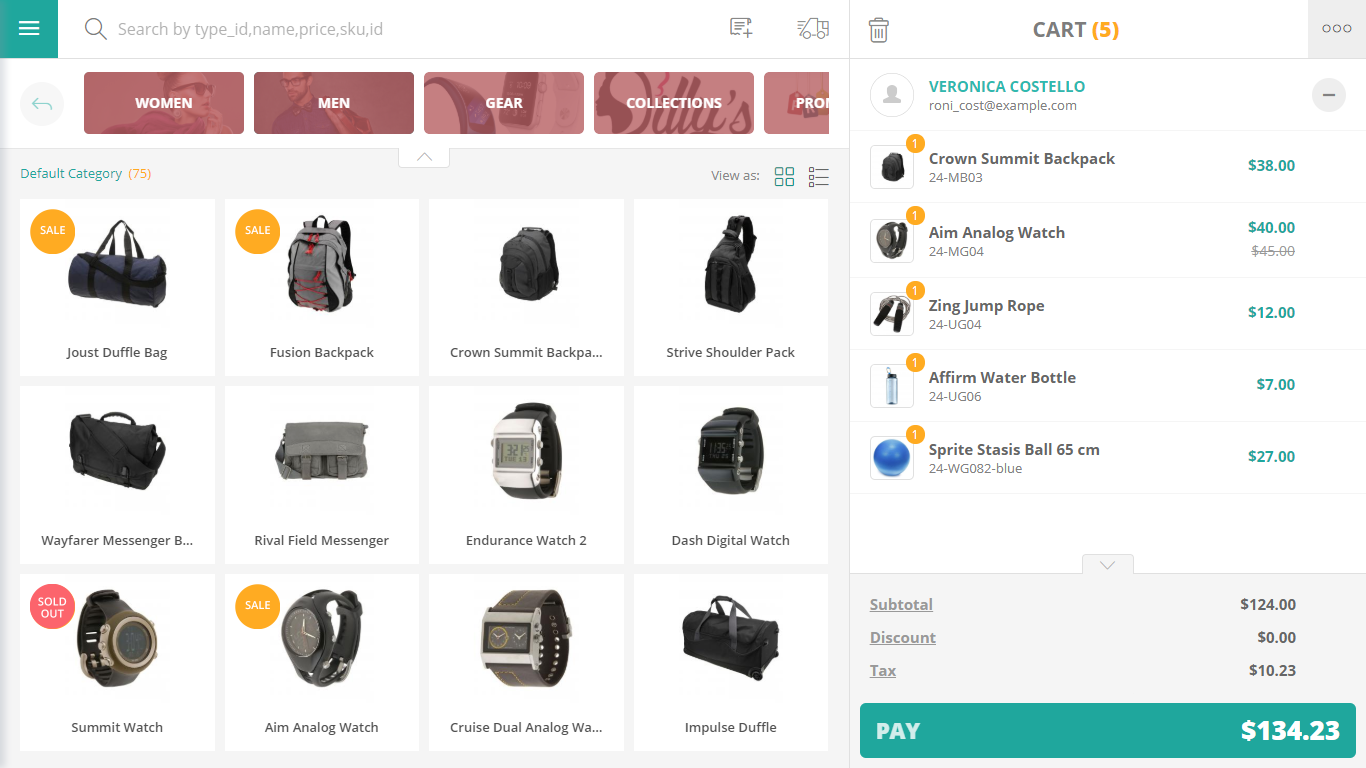 To help merchants manage multi-stores even better, ConnectPOS is equipped with 20+ reports that will let you know the performance of overall business as well as the performance of each store or even cashier. With all data in one place, it's easier for you to track down the reasons and make decisions to improve the situation before it's too late.
Also, all the reports of ConnectPOS are cash-based, so in case you need to refund or exchange for a customer, you can do it directly on the selected order without fearing that it will mess up the sales history and reports.
With Magento and ConnectPOS, you will have a complete Magento solution for both online and physical stores. The sales channels will be unified and synchronized in real time for a seamless shopping experience and easy multi-store management. We're confident that our solution will help you embrace the omnichannel trend and make the most out of it.
Kindly contact us for free consultation, demo and trial! If you need more information, please visit our website: https://www.connectpos.com