MagentoLive is the event where there is no place for competition and aggressive sales. Magento agencies, developers, technology providers, and world-leading merchants gather there to collaborate, communicate, and share experiences. And enjoy:)
This year MagentoLive took place in Amsterdam. Home of commerce and Amsterdam Stock Exchange - the oldest, still-functioning stock exchange in the world. Besides, the orange color of the Dutch royal family is very similar to Magento's orange. So could it be a better place than Amsterdam for MagentoLive in Europe?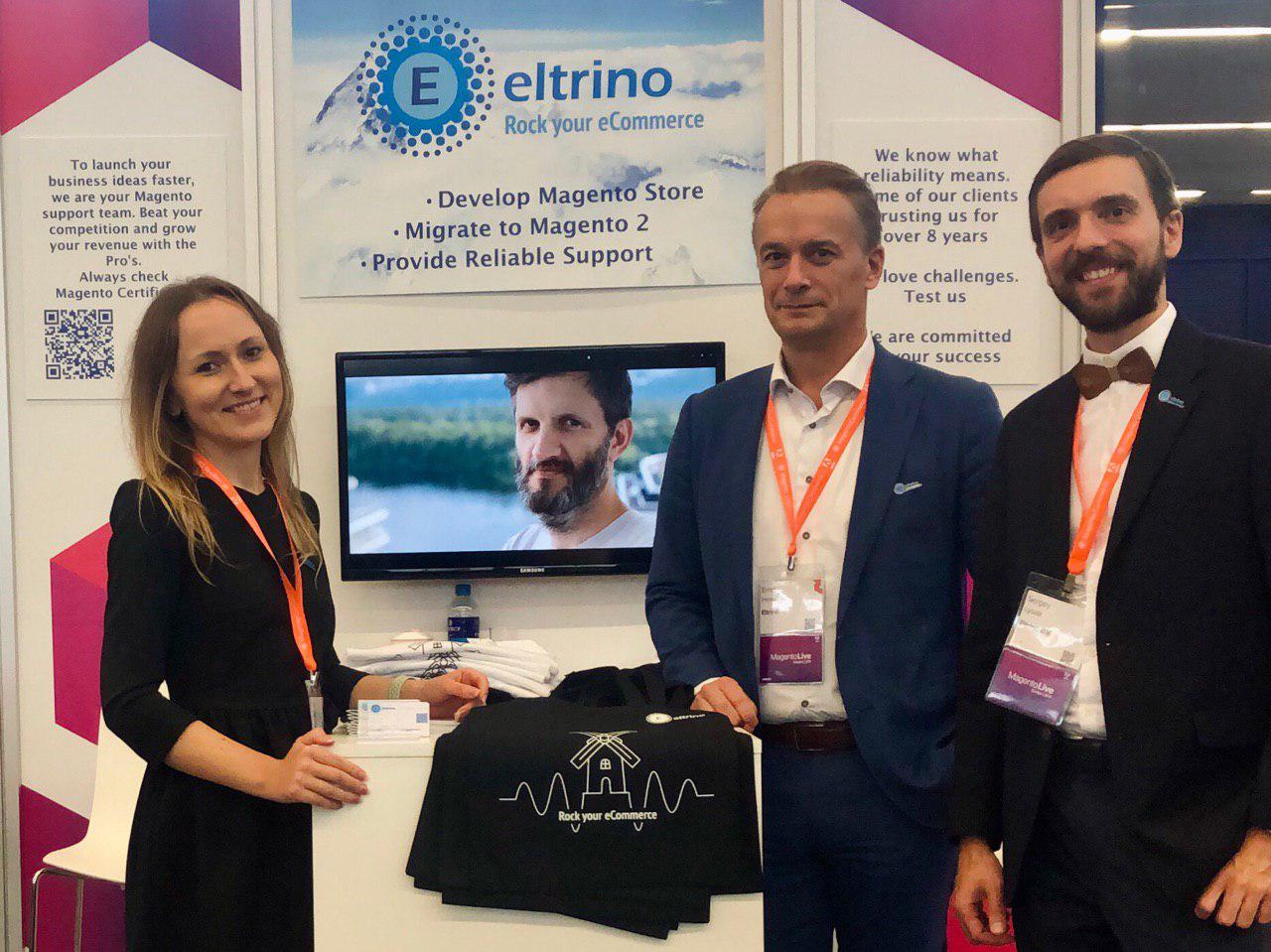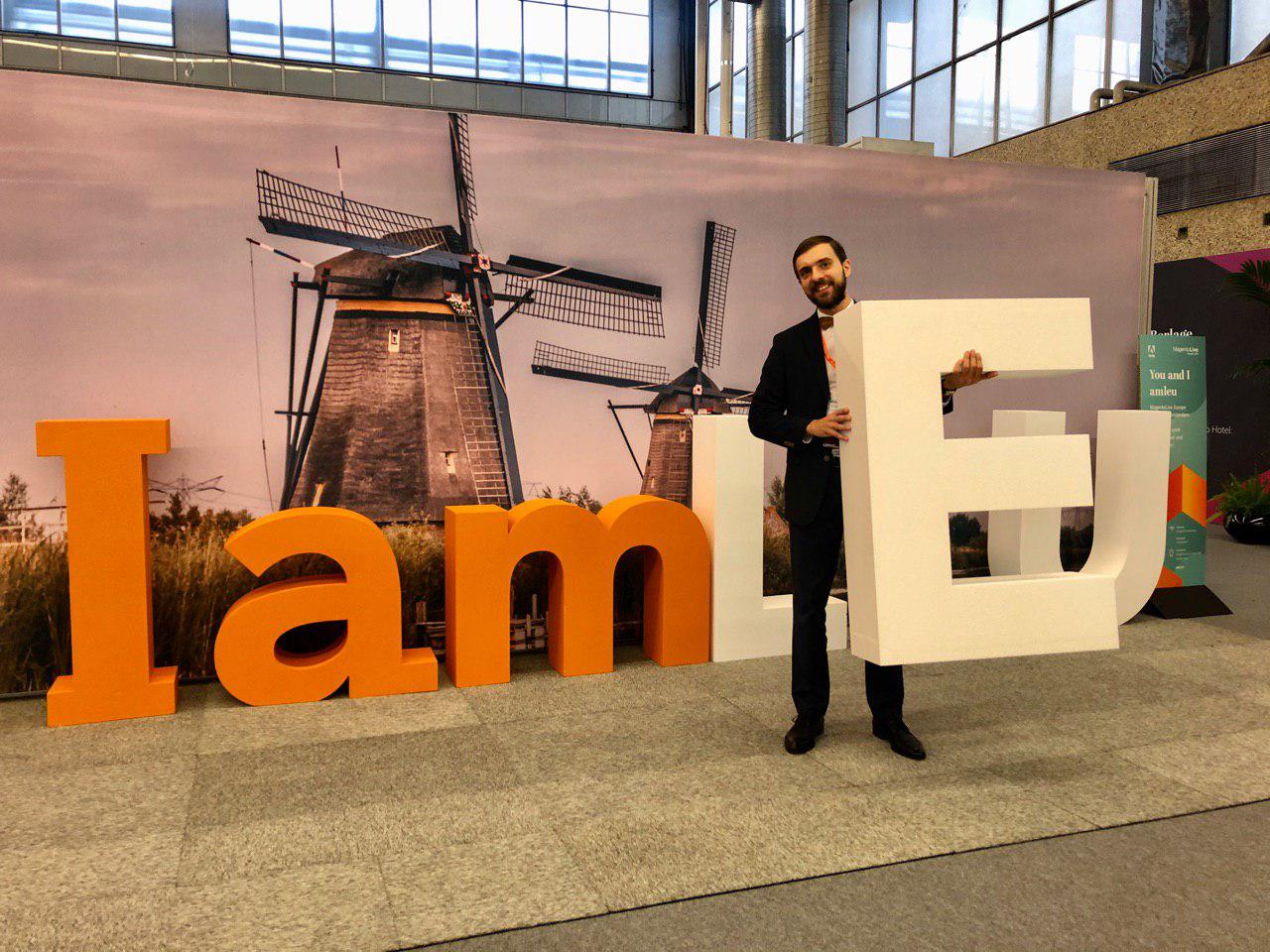 Amsterdam RAI in the Zuidas business district is a pretty large venue, and it suits the best for such a great and almost royal event.
It's royal, not due to the color. It's because of the customer is a king in the eCommerce. And these two days were dedicated to searching better solutions that will provide better customer journey and experience. Find a better way of how an ecosystem and community can deliver a fantastic customer journey.
"Customer conversations have evolved. Customer experience is what we're being asked about more and more. Brian Green, Head of Sales, EMEA, Adobe
The significant differentiation and competitive advantage is customer experience. Winning experience can take many different forms. But investment in customer experience from the consideration though the purchase, using technologies, real-time analytics, deep personalization is investing in experience-driven commerce future.
Magento announces Page Builder and PWA Studio Integration is coming soon.
"Magento gives merchants unprecedented flexibility and choice to be creative, innovative, and to go to market in highly differentiated ways. - Gary Specter, Vice President, Global Head GTM, Commercial, Adobe
Magento by numbers:
415K+ Community members in Forums
24K+ Meetup Members
12K+ Certified Individuals
5445 Extensions on Magento Marketplace
1100+ Solution and Technology Partners
350+ Events Around the World
Magento omnichannel innovations
Magento announced several omnichannel innovations. For instance, buy adoption of online and pick in-store in 2018. Top 25% of merchants see 250% Increase in Daily Online Sales due to utilization buy online pick-up in-store.
Omnichannel Order Management: Multi-tender payment workflows Exception management for payments More granular roles and permissions Full API coverage Microservices architecture Fully dedicated staging environment
Channel Expansion Analysts predict that marketplaces around the world will account for 40% of the global online retail market by 2020. Magento is leading the way and enabling merchants to reach consumers efficiently by allowing seamless synchronization of Magento store with marketplaces by promoting, selling, and fulfilling across all channels. Importantly, these are native integrations of the Magento enable Magento merchants to manage the direct channel and marketplace channel via single Magento Admin.
The Amazon Sales Channel extension in Magento can be an incredibly powerful tool for merchants, by extending their footprint to the world's largest online retailer, quickly and easily. Amazon Sales Channel now is available for the Amazon UK and will expand for other EU markets by 2020.
Magento Commerce branded stores for Amazon sellers (North America):
Cloud hosted on AWS
Bi-directional data
Fast Time-to-Market
Amazon Payments
Fulfillment by Amazon
Multi-Channel Fulfillment
Google Shopping Ads Channel With Magento 2.3.3, Google Shopping is available out-of-box, allowing merchants to gain access to incredible audiences served by Google Ads.
Infrastructure
Magento started with a monolith Single Tier Cloud Architecture in 2016. In 2019 it was developed in Two Tier Cloud Architecture (Front End and Back End). And in 2020 we will see a brand new - Cloud Native Services architecture.
Commerce Intelligence
Magento Business Intelligence (MBI) enhanced sharing and visualization capabilities. Over 13 different options are available now. For instance, Enhanced Email Summaries automatically keep everyone informed. It's easy to spotlight new correlations across data sets due to Dynamic Scatter and Bubble charts.
Adobe Sensei product recommendation that uses behavioral indicators to show products with the highest conversion opportunity. And it will become available for Magento Commerce soon. The Early Access Program for this powerful feature will launch in January of next year.
Magento Integration with Adobe Stock
It's almost done and will come soon. Community built Integration of Adobe Stock directly into the Magento Media Gallery Ideal solution for merchants with high reliance on media assets for marketing
"At Adobe, our mission is to change the world through digital experiences. Experiences have been at the core of our business since our company was founded over 35 years ago." – Paul Robson, President, International Adobe
General Availability of Magento Commerce 2.3.3 and Magento Open Source 2.3.3
Magento 2.3.3 includes substantial performance improvements, as well as security enhancements. Yotpo's leading customer ratings, reviews, and visual marketing capabilities now is inbuilt into the Magento core as a vendor bundled extension.
It was a big pleasure for us to attend and support such a great event as a Silver sponsor. MagentoLive as always brings terabytes of information and inspiration. Magento people, you are amazing. To thank you for being so cool. We love you all and looking forward to seeing again