Nova Poshta is a leading Ukrainian shipping and delivery company that provides clients with easy and fast delivery for life and business. It gave start to the Ukrainian express delivery market, leads and drives it.
Nova Poshta provides easy delivery to every customer - to a post office or on an address, allowing thousands of entrepreneurs to do and develop business in Ukraine and abroad. The company's network has more than 6 000 branches throughout According to the company's website, Nova Poshta has the top 100 taxpayers (4.3 billion hryvnias that's about $156 million in 2019) in Ukraine and has 28 000 employees. After automation of parcel sorting terminals in Kyiv, Lviv and Khmelnytskyi, they are capable of processing 15-20 thousand parcels per hour. Almost all eCommerce businesses in Ukraine have the Nova Poshta delivery option on their websites.
But there wasn't a Shopify app that allows easy integration of a web store with Nova Poshta business account. So we developed Nova Poshta Service - a simple solution, no code required. Just install the app from the Shopify app store, copy Nova Poshta API key on your business account, paste it, and save.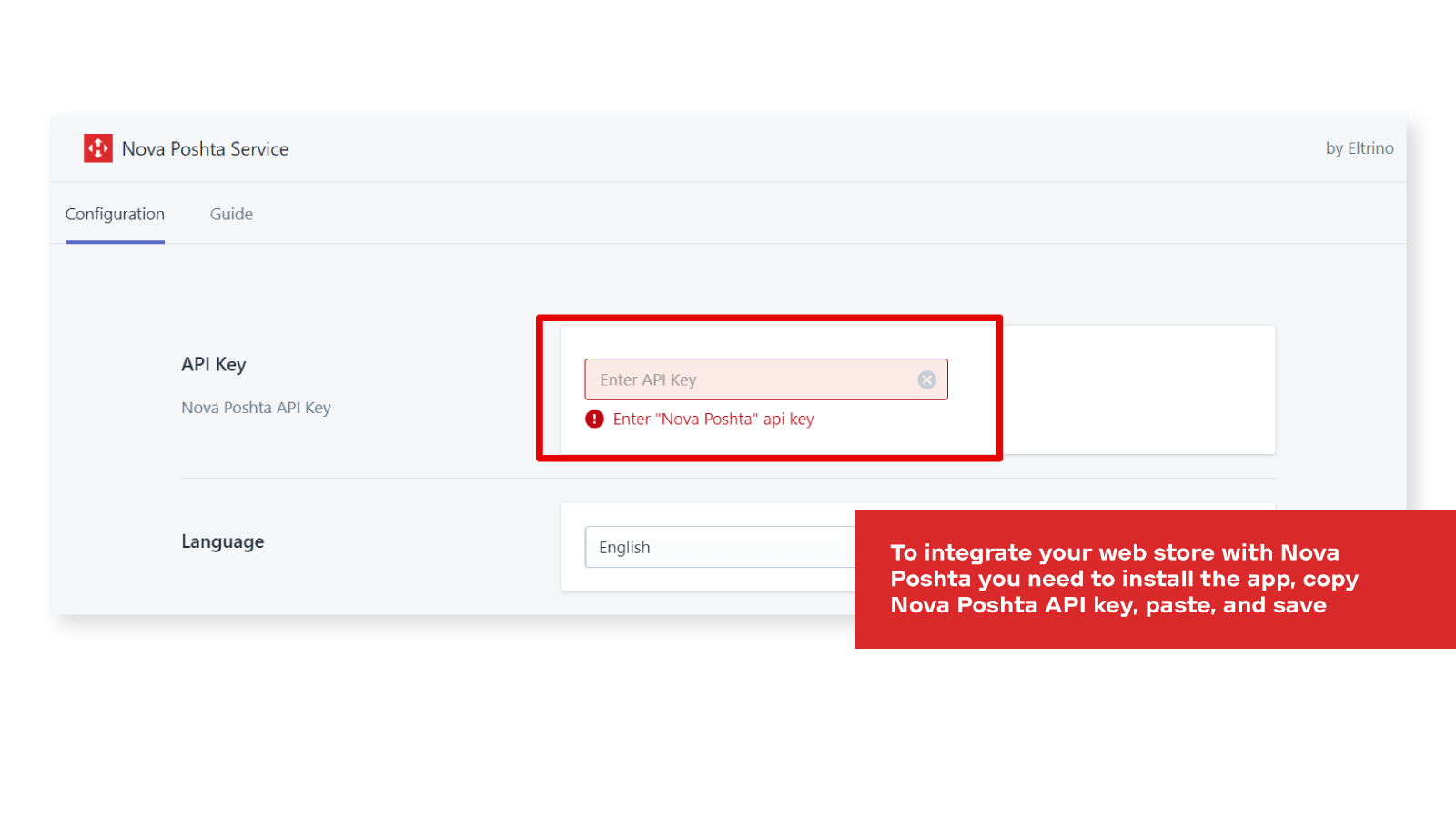 It's easy to set up the app - select language (Ukrainian, English, Russian), setup sender address, choose carrier methods, and save.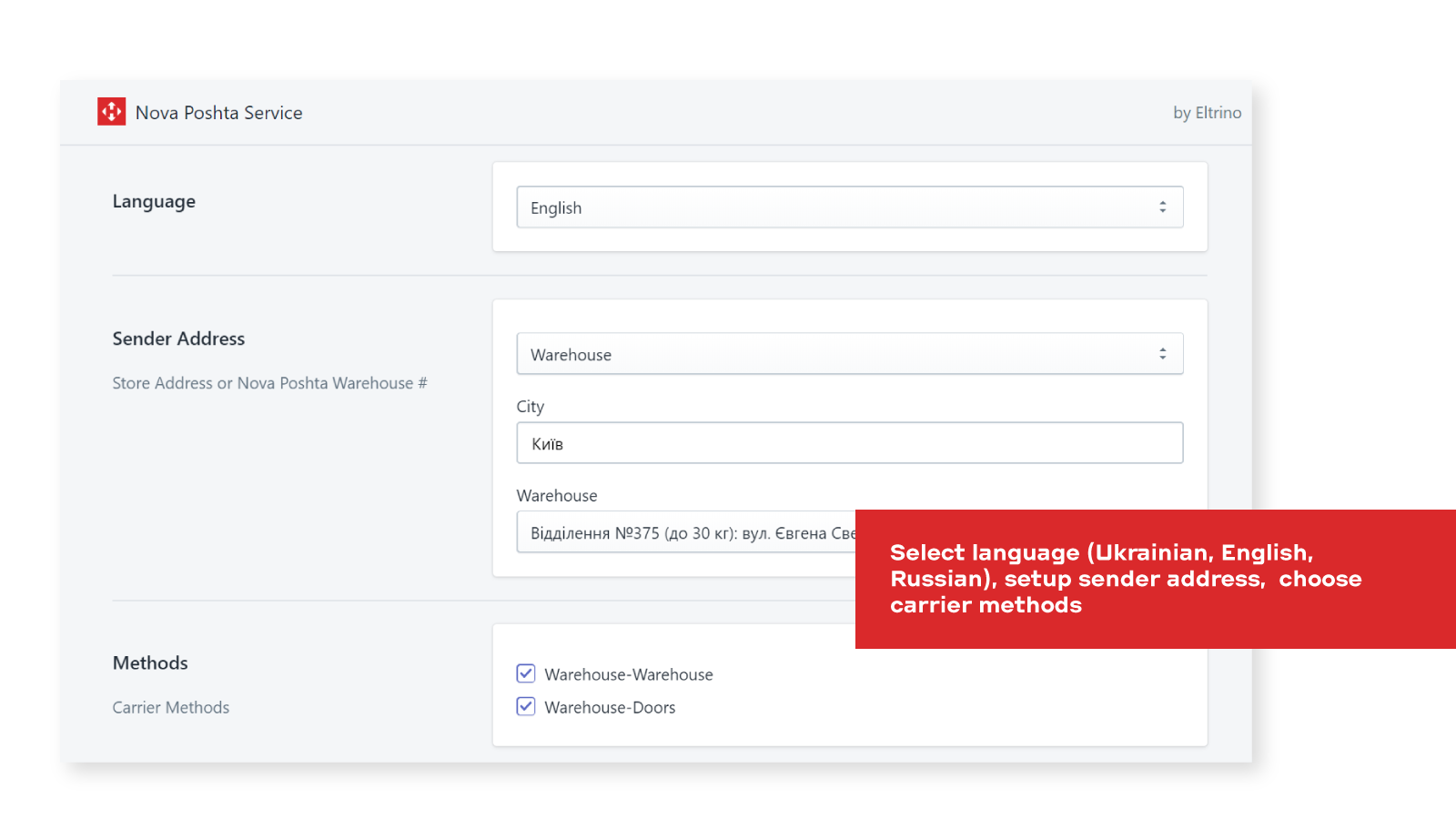 As a result, you get a flawless fulfillment process. Nova Poshta provides quick delivery, excellent user experience for clients and rich functionality for merchants in the Business account.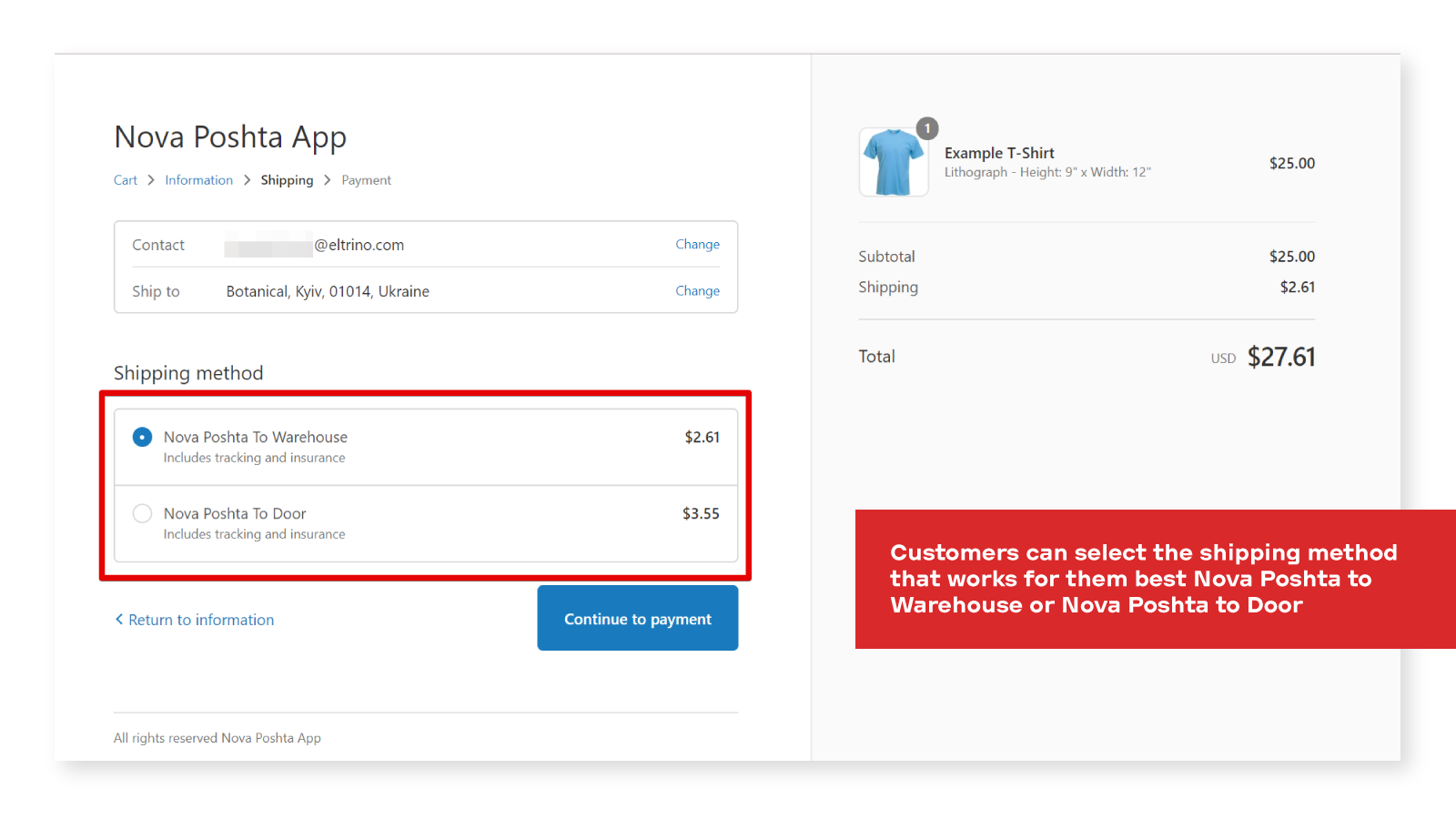 Nova Poshta Service app simplifies integration with Shopify stores and makes a flawless shipping process for a step closer for eCommerce businesses.
No code required. Install the app, copy Nova Poshta API key, paste, and save.
Select language (Ukrainian, English, Russian), setup sender address (store address or department number of Nova Poshta Warehouse), choose carrier methods (Doors-Doors, Doors-Warehouse).
Manage deliveries via the Nova Poshta Business account
Pricing $4.99/month (30-day free trial).
Nova Poshta Service on the Shopify app store Nova Poshta Service Installation Guide