Eltrino team has visited You Gotta Love Frontend Conference (YGLF) that took part 24-25 May 2018 in Kyiv. It was the largest international frontend conference in Ukraine. YGLF event has roots in Tel-Aviv where it has gotten started 4 years ago. And this May it was the first time ever YGLF Conference was hosted in Kyiv. Event organizers prepared aming cocktail: internationally recognized speakers, world-class Frontend gurus, terrific talks, useful workshops modern venue (Parkovy Congress Center - unique conference complex), the best sound and conference equipment and the most valuable at any event - delightful delicious catering and thrilling afterparty;)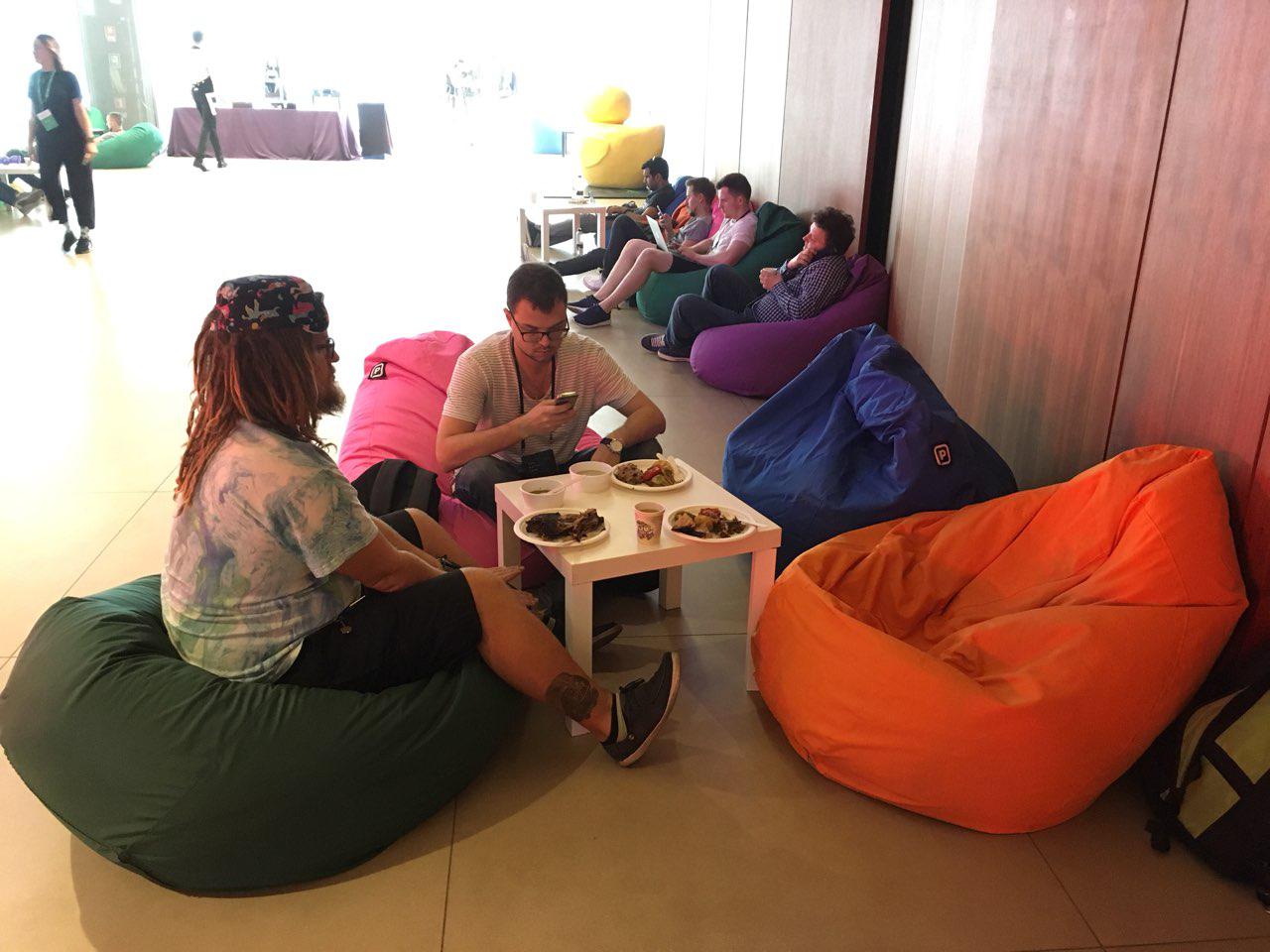 This non-profit conference is aimed at delivering high quality content on the hottest topics that cutting edge frontend developers need to know. Speakers shared their own practical experience. For instance, Lea Verou has opened some juicy secrets related to CSS Variables, grid layout, variable fonts, blending modes, SVG, and many other useful staff. You've probably heard about her bestseller book "CSS Secrets" where she lifts the veil on uncommon solutions to everyday web design problems. That's a practical guide, 47 undocumented techniques and tips to help intermediate-to advanced CSS developers.
Great VR and AR experiences using just your browser and a bit of React is not a magic it's our days reality;) Tomasz Łakomy from Olx Group has shown that in action.
We've gained some useful insights about GraphQL clients from Mikhail Novikov, CTO and co-founder of Reindex.
Due to advanced typographic features and multi-directional layouts, CSS allows meeting internationalization requirements. Chen Hui Jing, a self-taught designer and developer from Singapore, told about typesetting, western and eastern typography from handwriting to the internet age.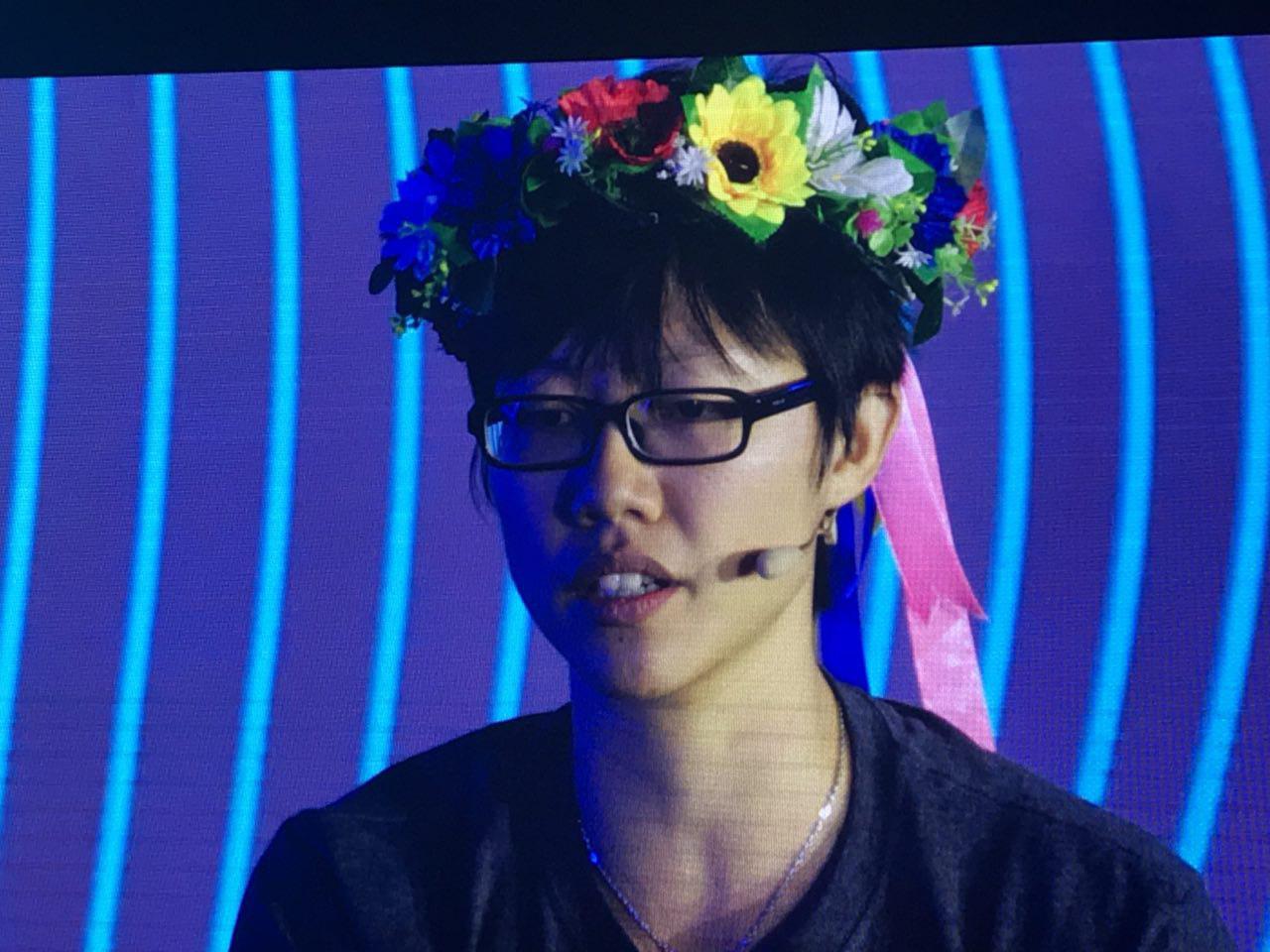 Benedikt Meurer, technical lead at Google, highlighted several JavaScript's strange quirks. These fairly odd parts of JavaScript can freak you out as you have done all as in the language specification but your code doesn't run properly. This talk can save a lot of time nerves of frontend developers.
Oleksandr Pavlyshch from Astound Commerce (Magento Professional Solutions Partner) has turned out that most of the complex things can be implemented in a very simple way. Just with new unobvious approaches.
There were some common for app developer discussions: Swift or Kotlin, Kotlin or React Native, pros and cons of React Native.
Michaela Lehr gave a talk about using new Web API for your own pleasure.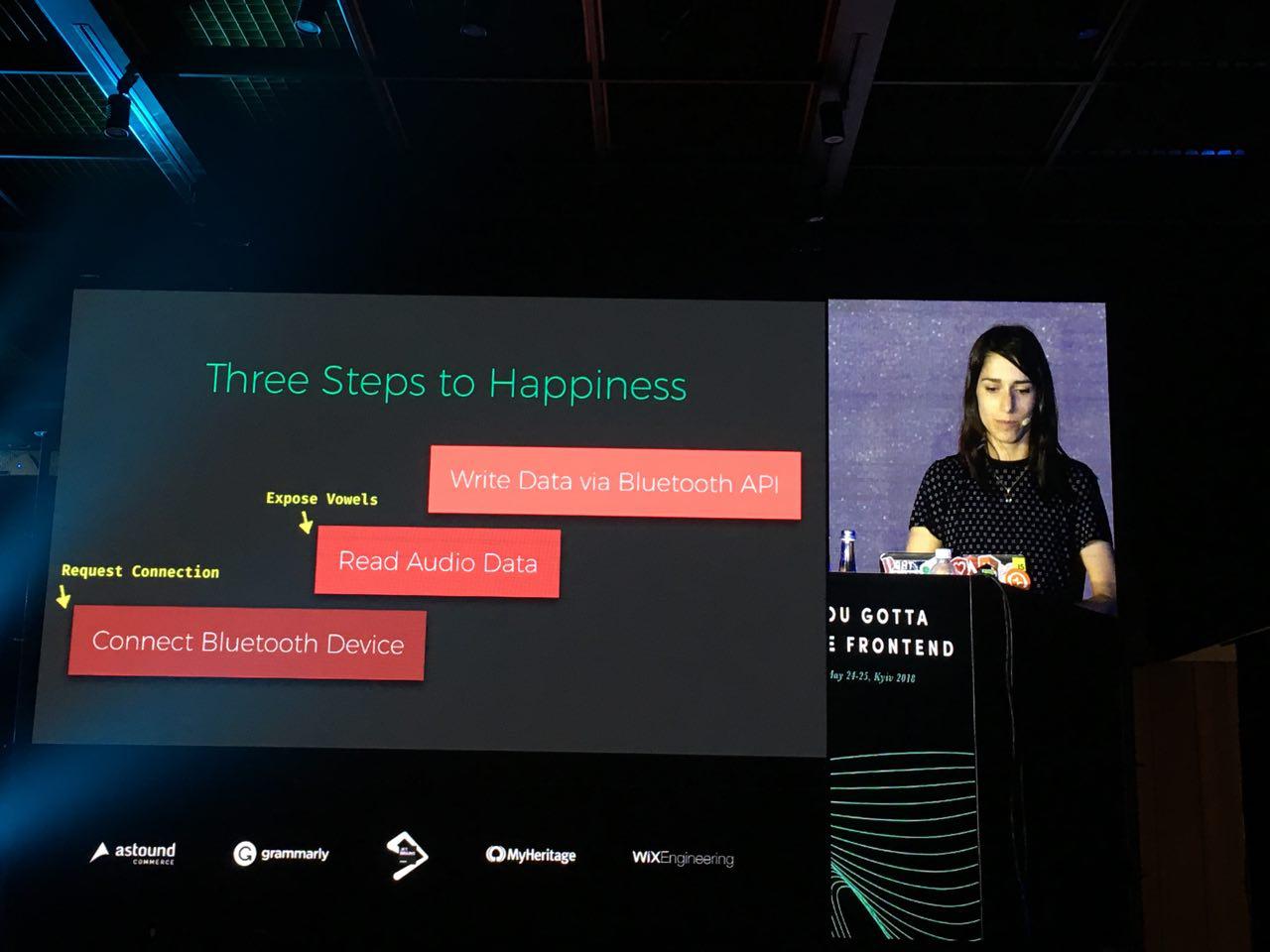 WebAssembly as optimal web-to-native cross-platform solution from the point of Benedek Gagyi, LogMeIn's developer and Training360's teacher.
Is possible to mine crypto in a browser using GPU? What do you think? Denis Radin explained how to mine crypto in the browser with GRU, WebAssembly, JavaScript and some other good stuff.
The second day of the conference started with great coffee and inspiring talk from Johannes Ewald about building fast and secure web applications that can be rendered on the client and the servers.
Than Michaela Lehr from GeilDanke demonstrated how to create responsible 3D applications in the browser, using the WebGL and the WebVR API, and popular libraries, like A-Frame and ReactVR.
Module bundlers are all around but they can be overlooked and Webpack or Browserify work can be extremely helpful for developers. Ronen Amiel explained how most modular works and how to use them with more efficiently.
Benedikt Meurer gave an update on the state of the ES201X features and their performance in V8, the JavaScript engine that powers both Node.js and Chrome.
Denys Dovhan from Bizico told about Probot — GitHub's framework for creating bots. These bots can handle a lot of rutine stuff.
Andrey Okonetchnikov raised painful topic of designers and developers communication. It's obvious that designers and developers have to speak the same language. UI components and pattern libraries can provide this intermediate abstraction and be a common language.
The final keynote talk was about new adventures in frontend. Vitaly Friedman gave inspirational talk and shared a dash of crucial dirty little frontend tricks.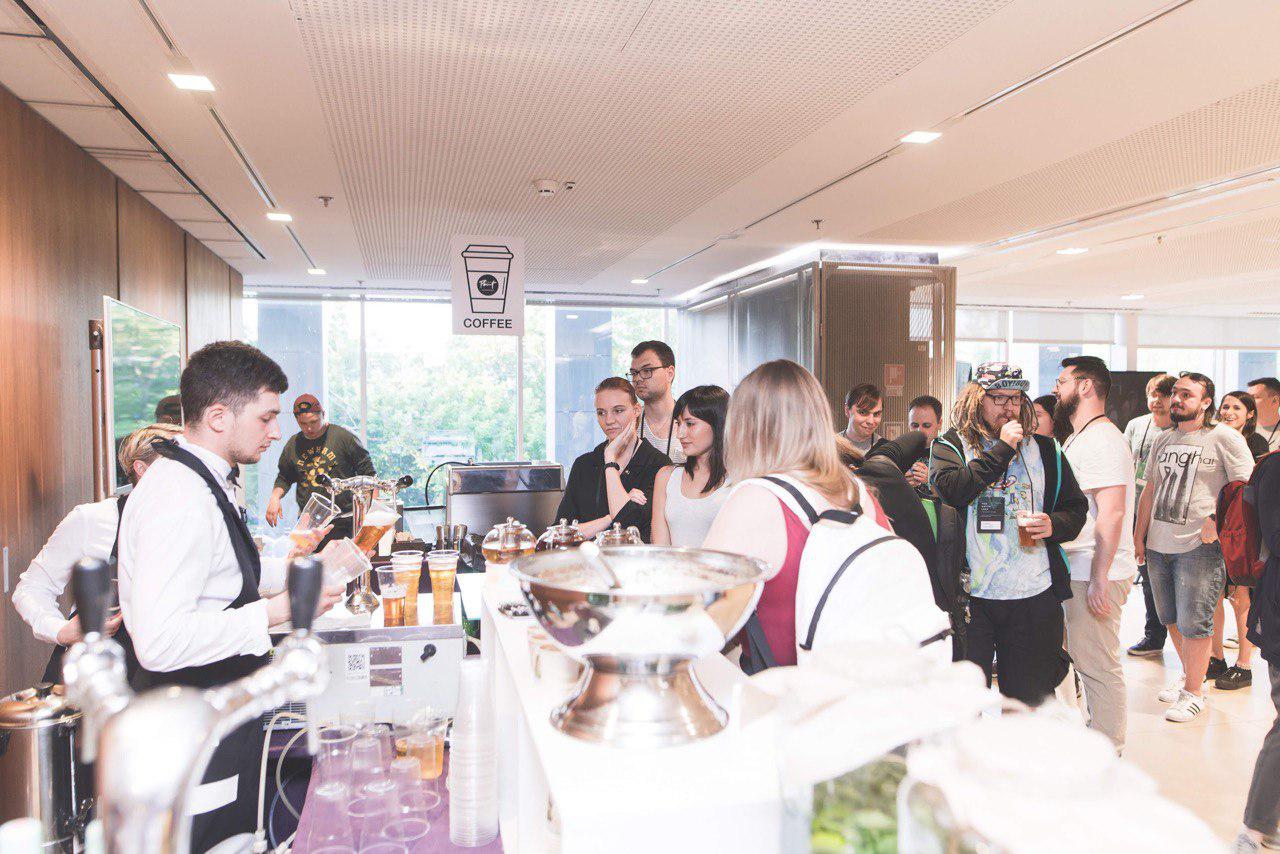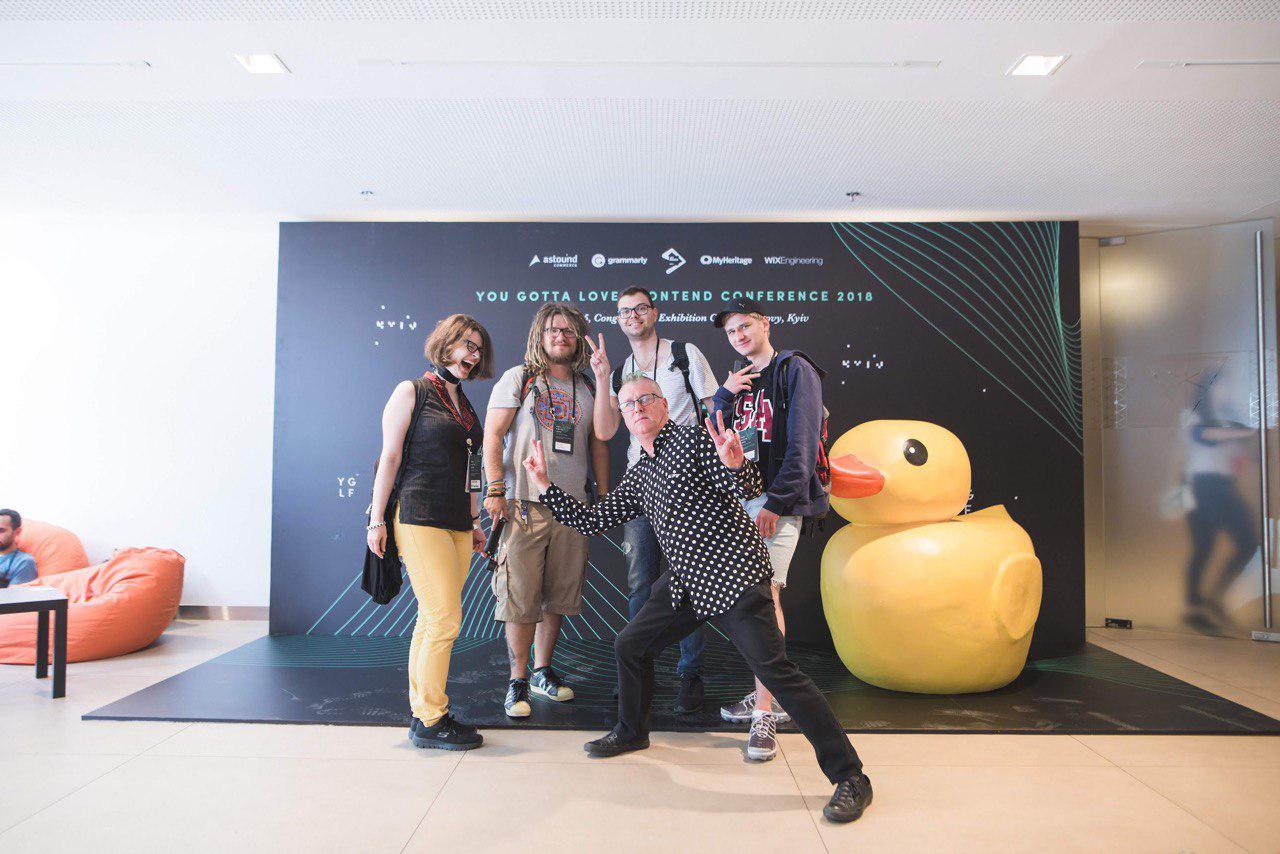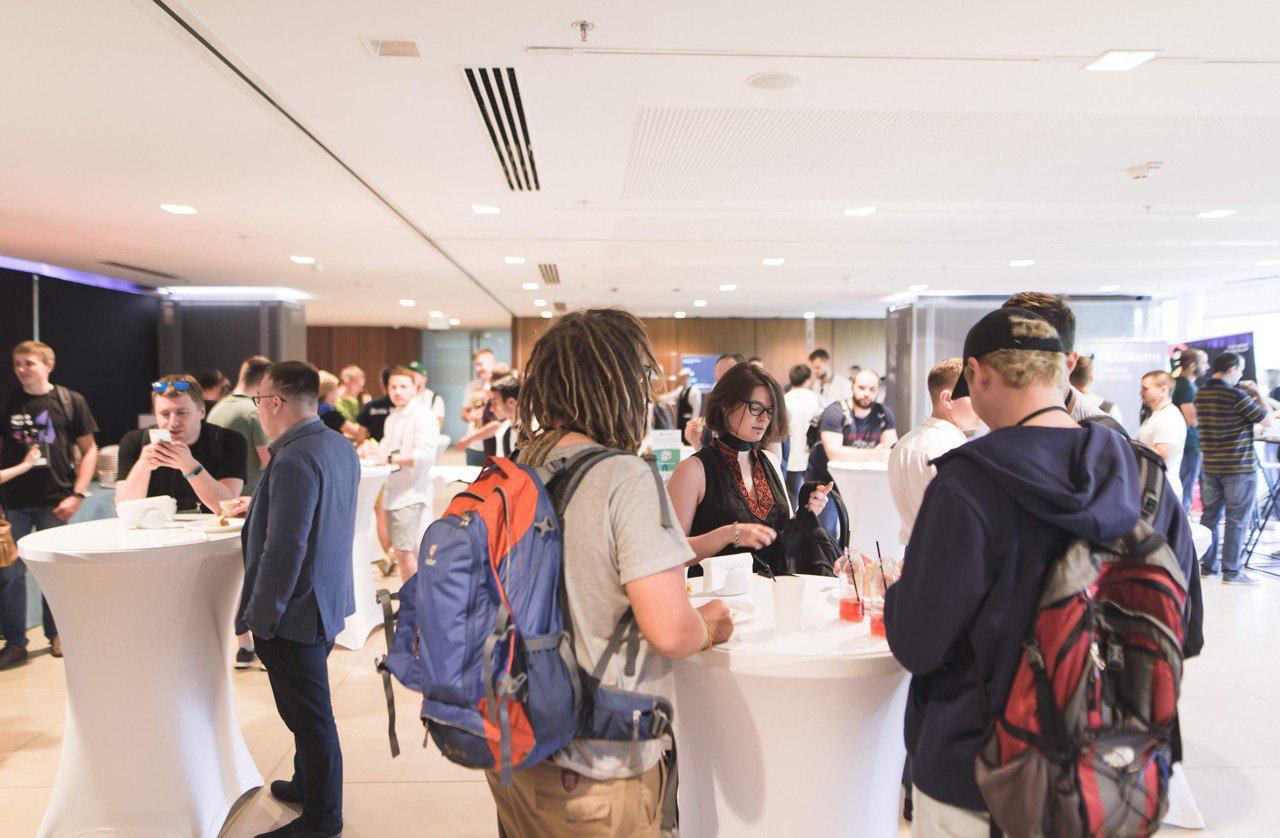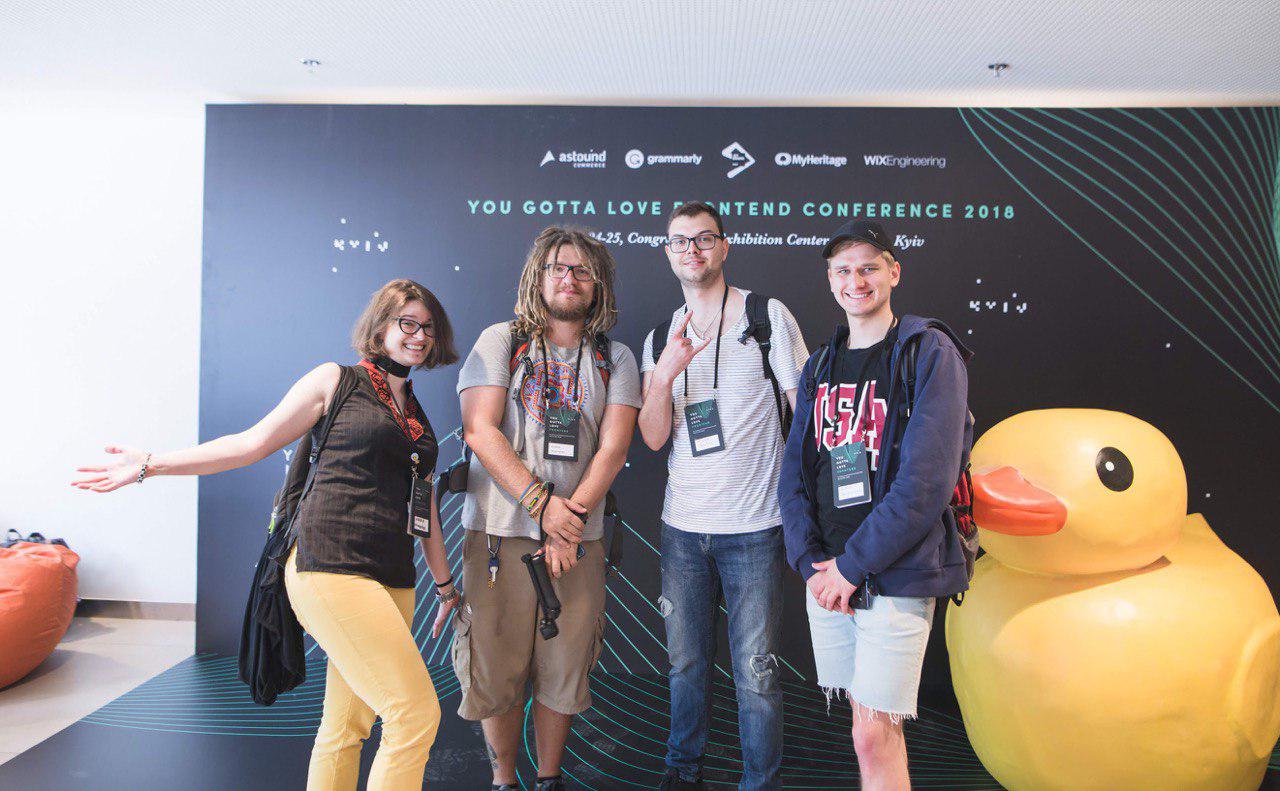 Summarizing, we want to say that it was one of the coolest frontend events we've visited in Ukraine;)