The release of Magento 2 (December 2015) became a milestone for Magento company and eCommerce world as a whole. Right from the beginning, this updated version of one of the most world-known eCommerce platforms promised to empower Magento merchants with new fantastic features and more opportunities for growth, success and money-making. It's high time to acknowledge: Mission completed!
It's sad to say, but to everyone's surprise, beta version wasn't exactly excellent, so developers were quite careful with Magento 2.0. But each next version was getting better and better and it got to the point when the last one, Magento 2.1, has exceeded all possible expectations! Seriously, kudos to everyone involved! Meanwhile Magento developers achieved some extra time to gain experience with first projects on Magento 2, so despite the fact that Magento team is still working on preparing Magento 2 Certification, you can already find skilled teams that have already released projects on Magento 2. So now might be the best time to get a closer look at Magento 2 and start planning migration process.
It's absolutely clear that besides all marketing ads, promo articles about all advantages of M2, you want to observe real companies that have already implemented Magento 2 in their web stores. You may also want to compare the results achieved via Magento 2 Enterprise Edition vs Community Edition, so we divided Magento 2 Pioneers list into two respective sections. Let's start from luxury M2 EE stores.
Nine West is a head-to-toe accessories brand offering perfect details to ladies' outfits worldwide. Whatever a woman can think of - shoes, handbags, small leather goods, scarves, hats, sunglasses, eyewear, watches and belts matching sophisticated style can be found here. Nine West is a global leader with 41 stores and availability in over 78 countries with the headquarters and design offices in the heart of New York City. Their site is built via Magento 2.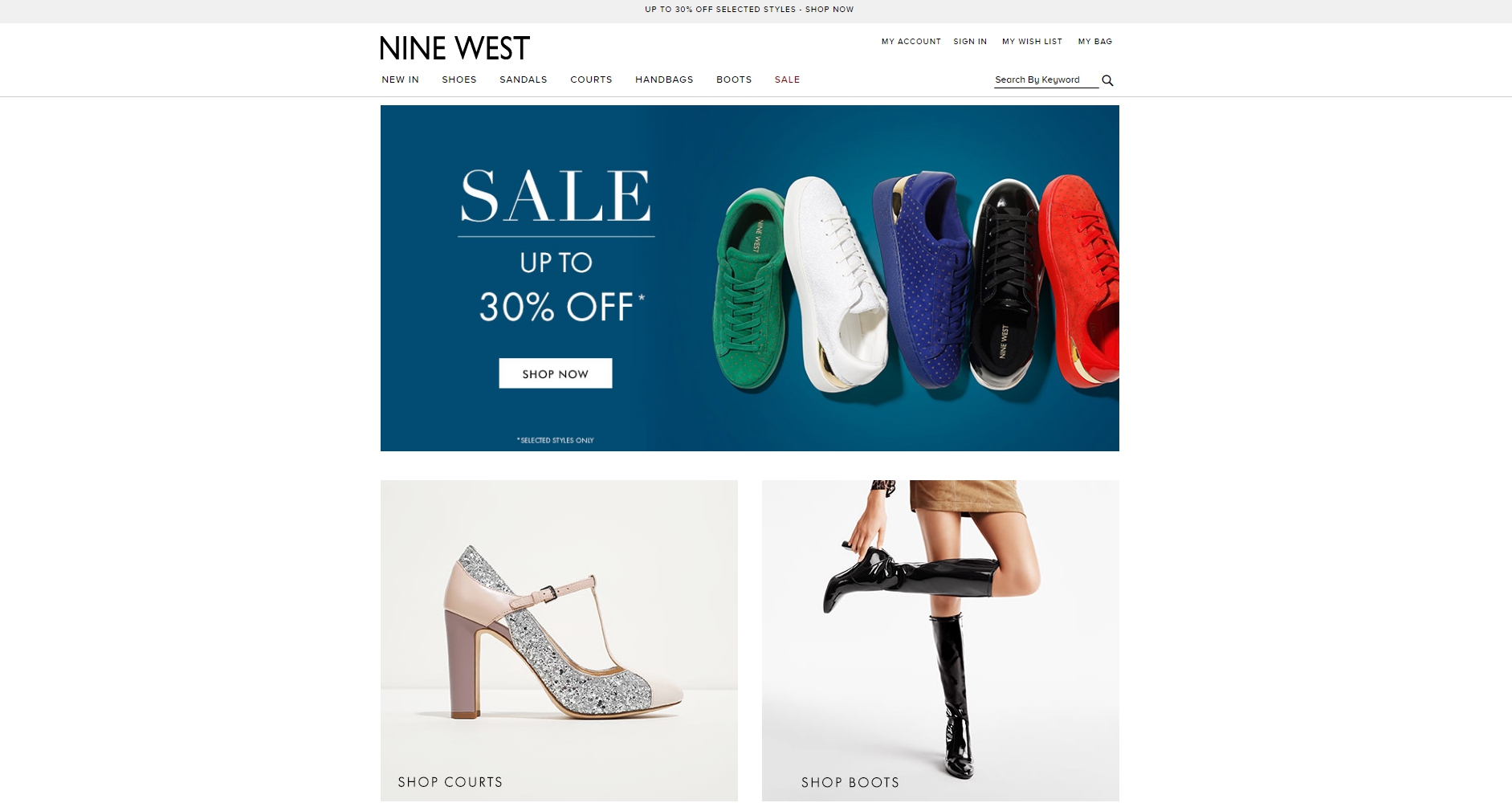 Another "celebrity" client relying on Magento is a spanish automobile manufacturer Seat, that is currently an affiliated company of the german Volkswagen Group. The automotive company has the largest solar park of the automotive industry worldwide - 53,000 solar panels, which is equal to the size of 40 football fields. So, may it be a coincidence that such an innovative and fast growing company have chosen Magento 2 for their official web store in Germany? We believe they knew exactly what they were doing!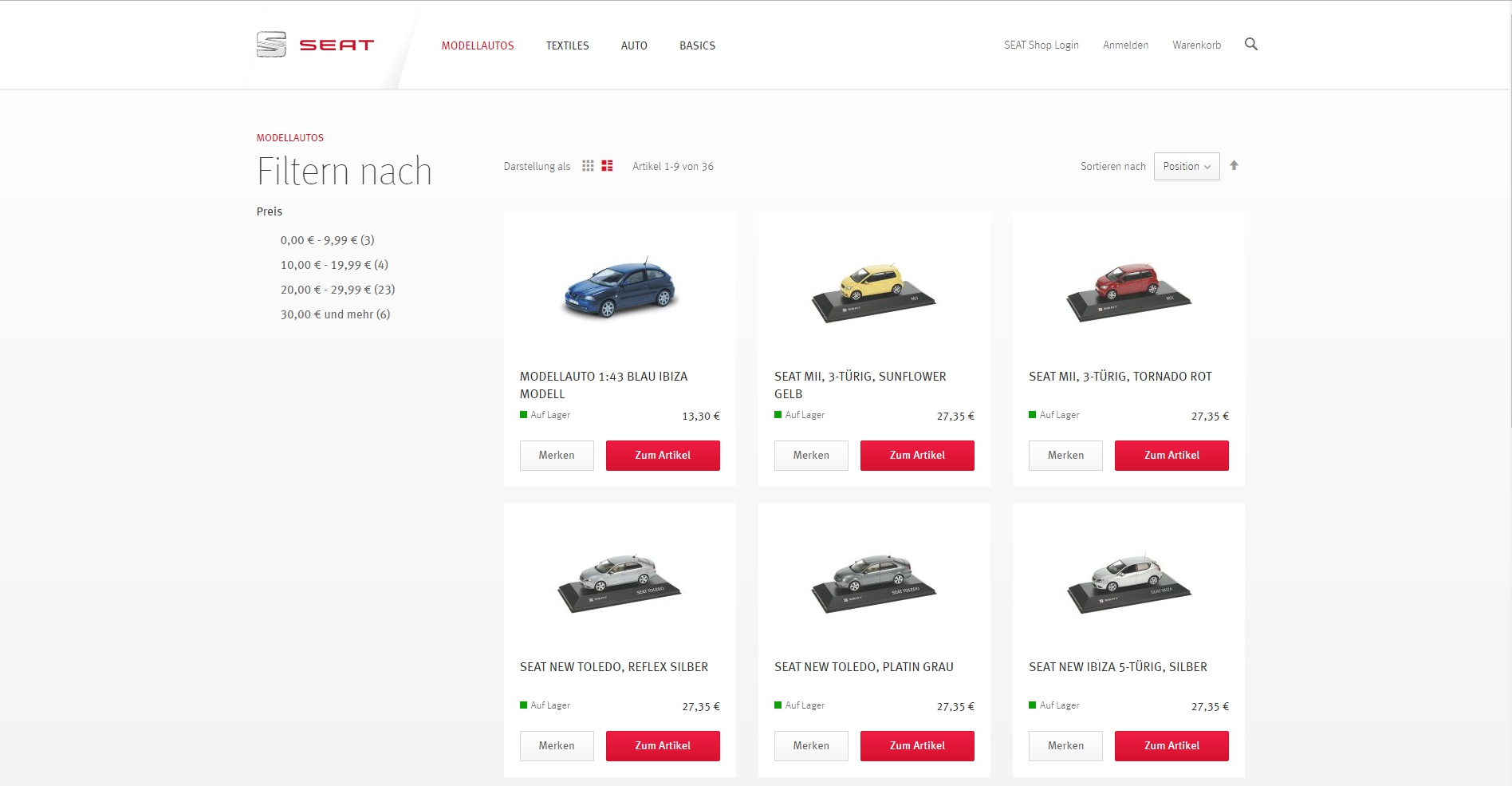 Scuf Gaming (Global Leader and Innovator in eSports) adopted Magento 2 EE for their e-store of high-end accessories and customized gaming controllers for PC and Console. 90% of the world's top professional gamers in shooters use a SCUF.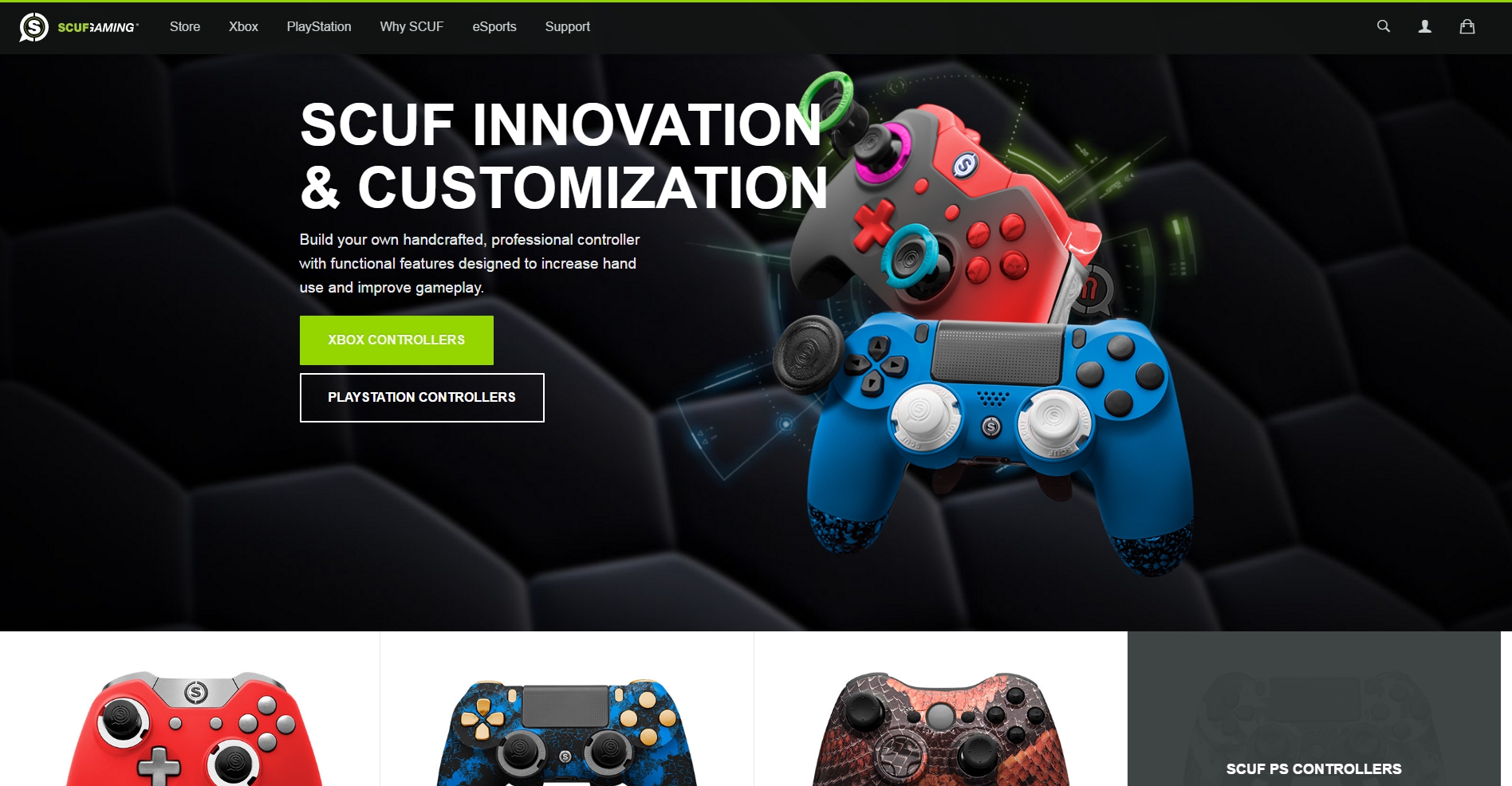 Oliver Sweeney, a family-run factory in Italy, offers shoes, elegant clothing and accessories for gentlemen who value quality. Same as Magento, Oliver Sweeney offers custom solutions for their clients with a variety of shoe lasts which mimic the shape the human foot. Apparently, this is how foot paradise should look like.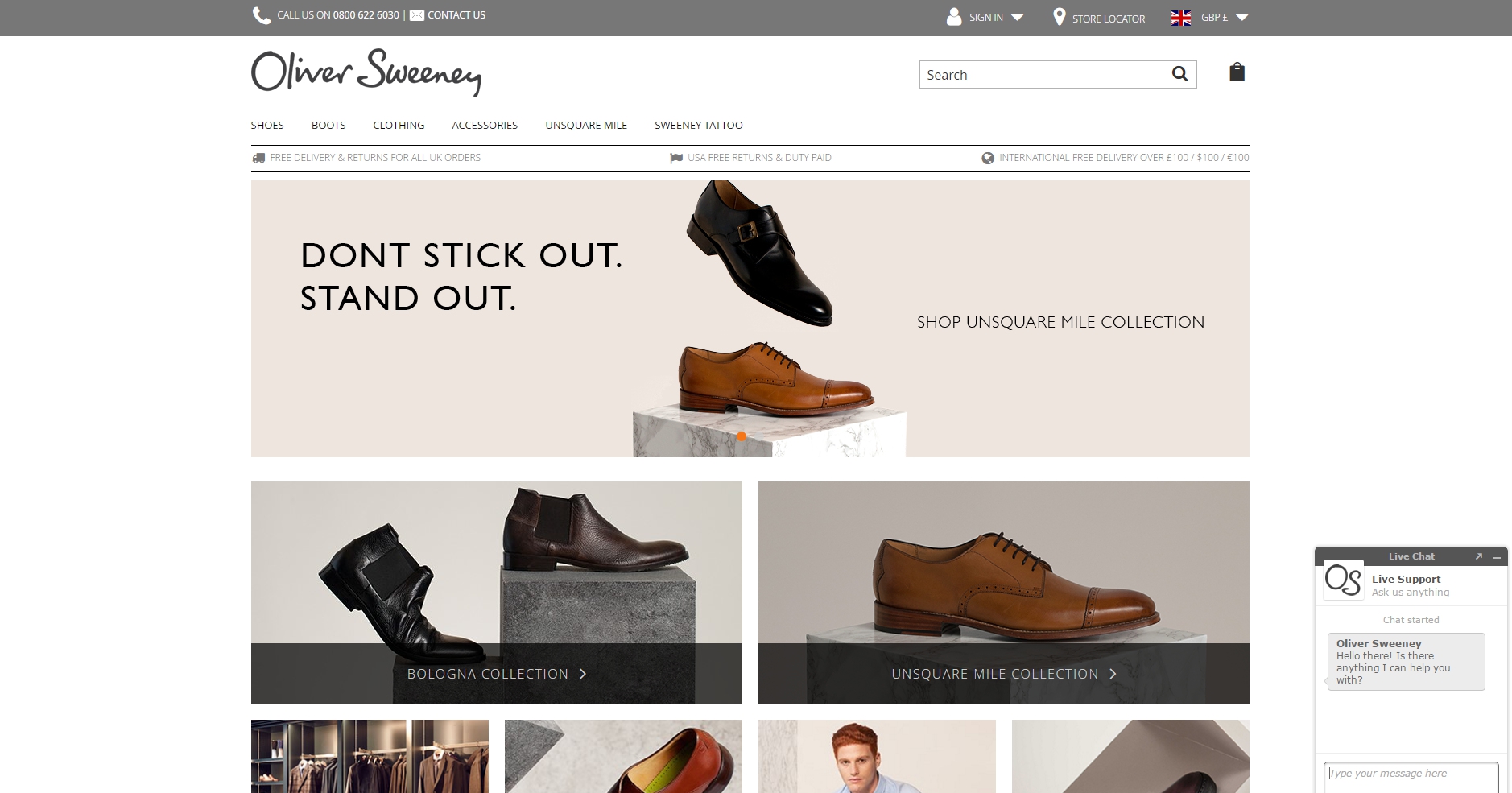 sass & bide is a fashion store that offers a full range of women's ready-to-wear denim & accoutrement collections. Currently stocked in more than 20 countries, their collections are available at premium boutiques and exclusive department stores worldwide.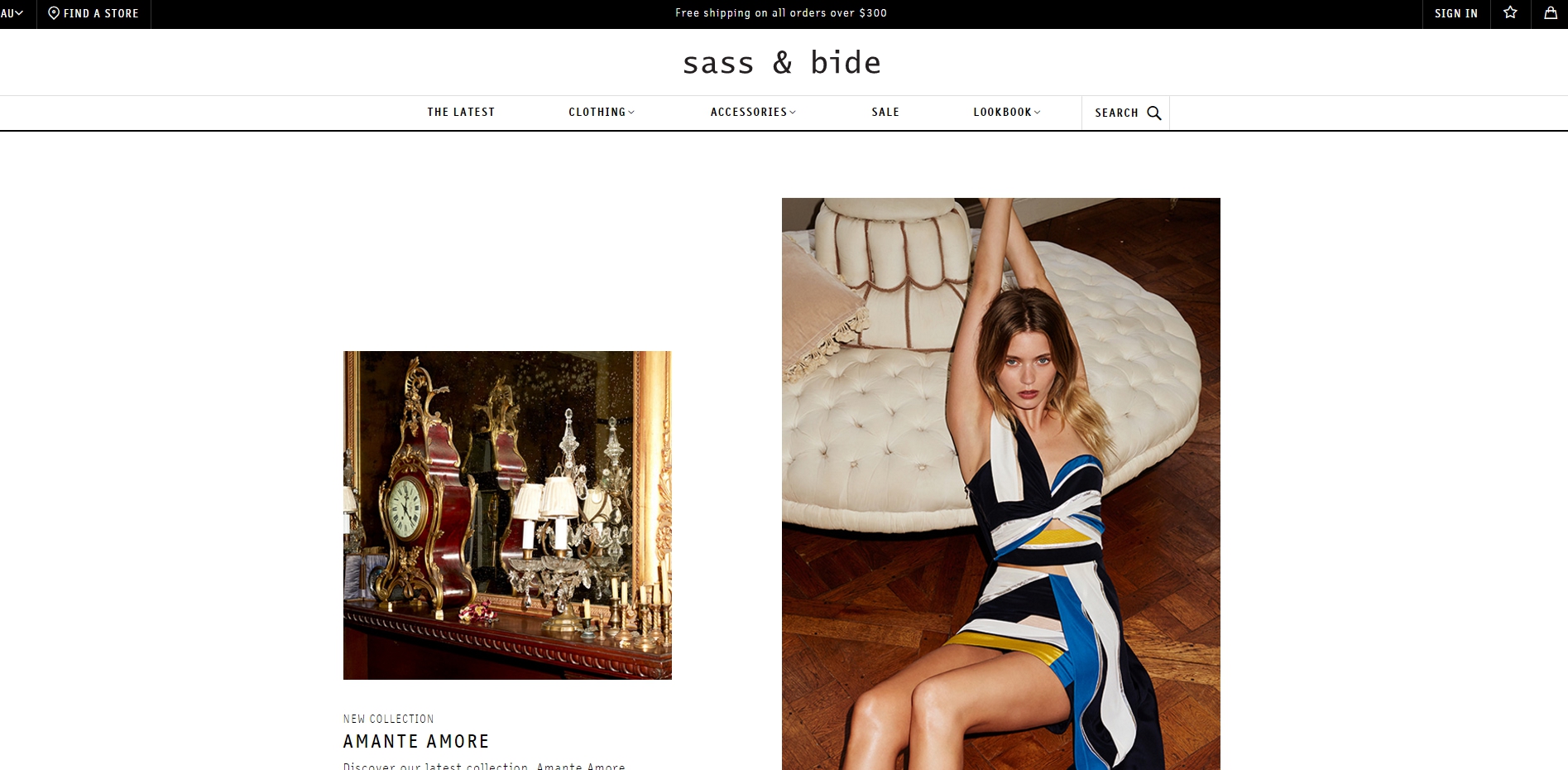 PUMP Underwear As you may have already guessed, they offer underwear and, well, they really good at advertising their collections ;) Men's Premium Designer Underwear, Boxers, Briefs, Jocks and Tank tops.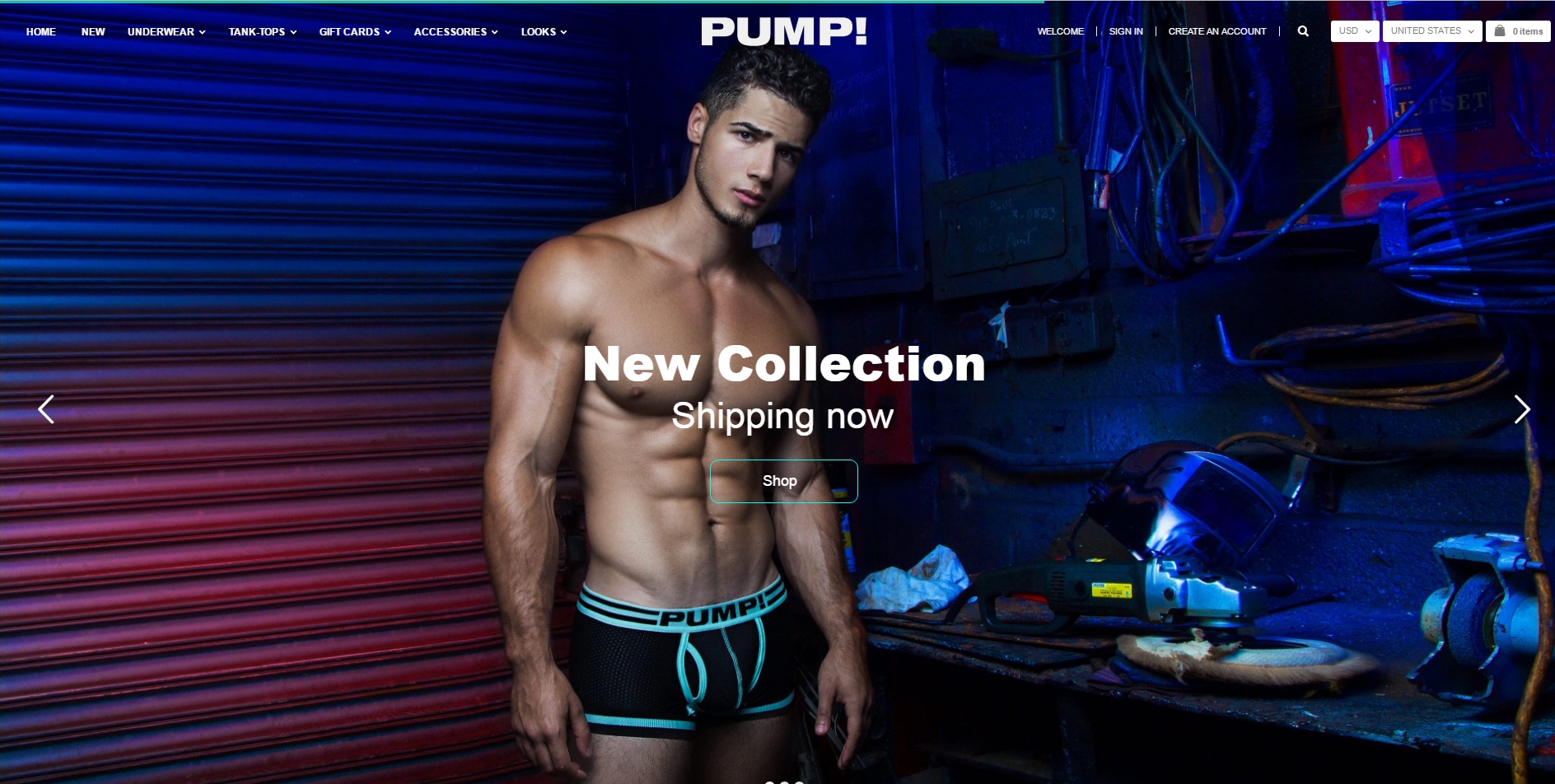 Stone & Strand distribute the expertly curated Fine Jewelry. Nothing unusual, just chic jewelry and modern store design.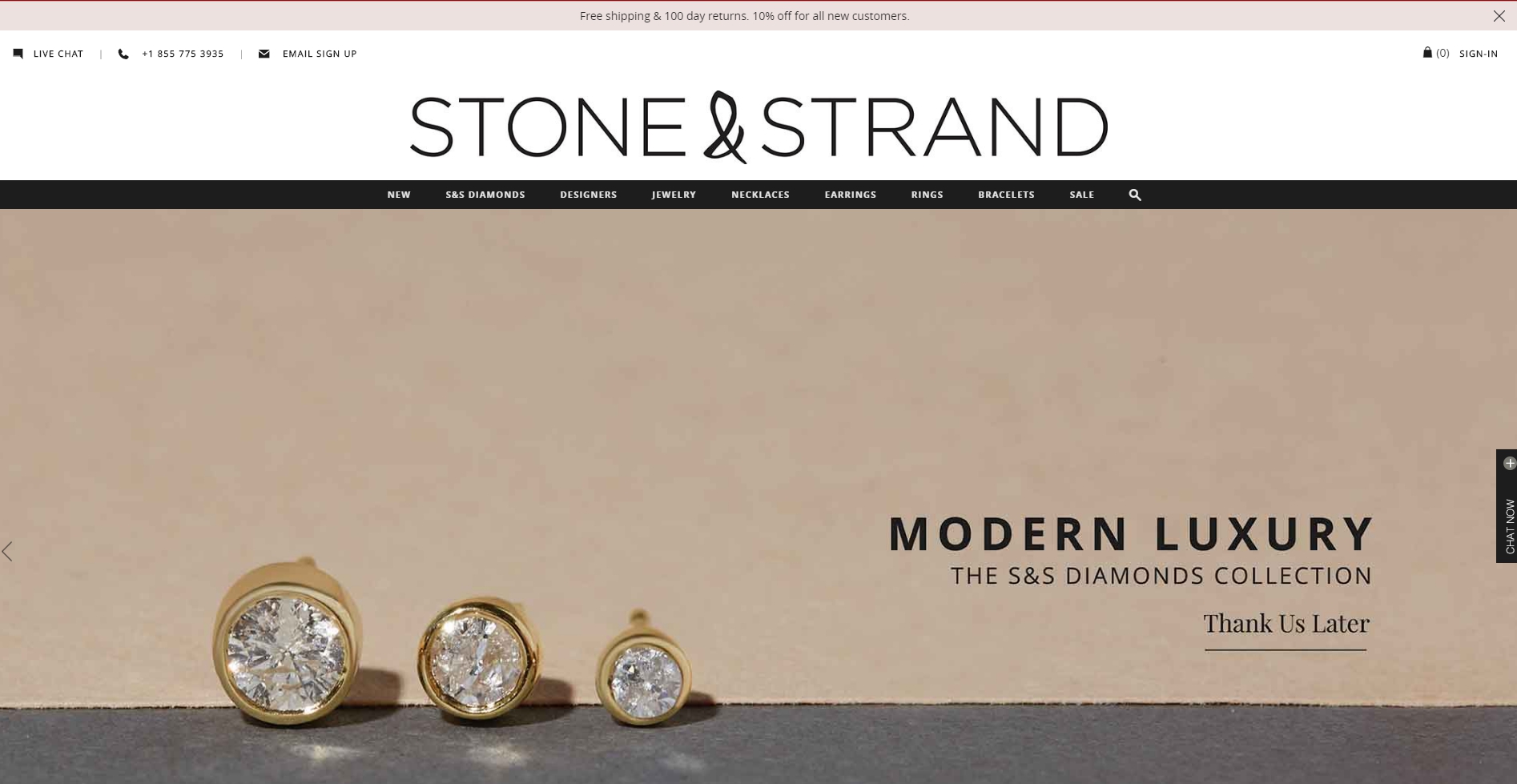 Dana Rebecca Designs jewelry dynasty store. These accessories are well known for its handcrafted, luxurious, and sophisticated design. Their Magento 2 store is as elegant as their products.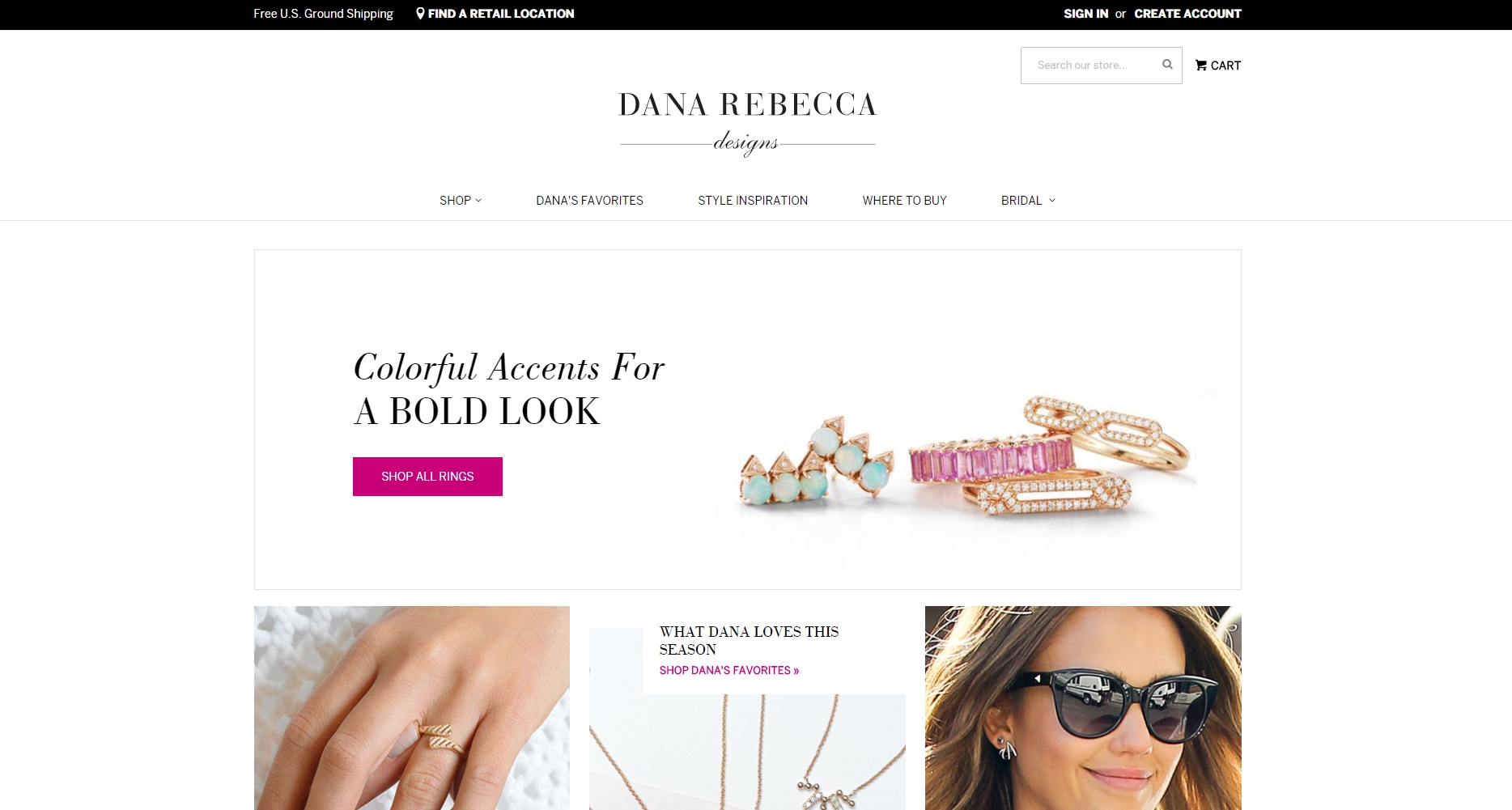 Eberjey is a chest of loungewear, swimsuits, lingerie that was created with intriguing idea that layer worn next to the heart should express happiness. This fancy brand is presented in boutiques around the whole world - US, Canada, Europe, Japan. Keira Knightley, Cameron Diaz, Renee Zellweger, Liv Tyler, Natalie Portman, and other celebrities are dedicated fans of Eberjey's products.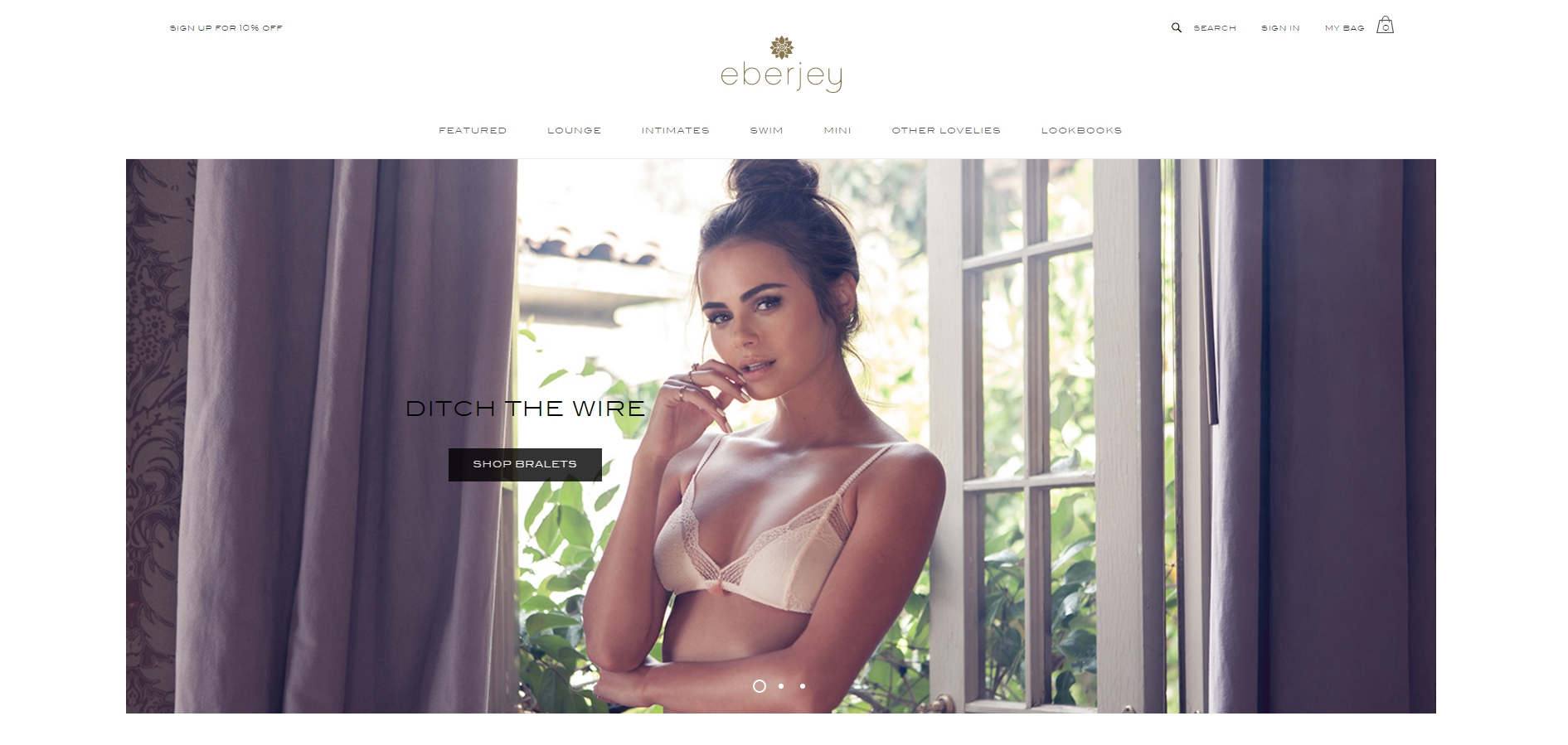 Dilmah - the worldwide famous tea brand. US store runs on Magento 2 EE.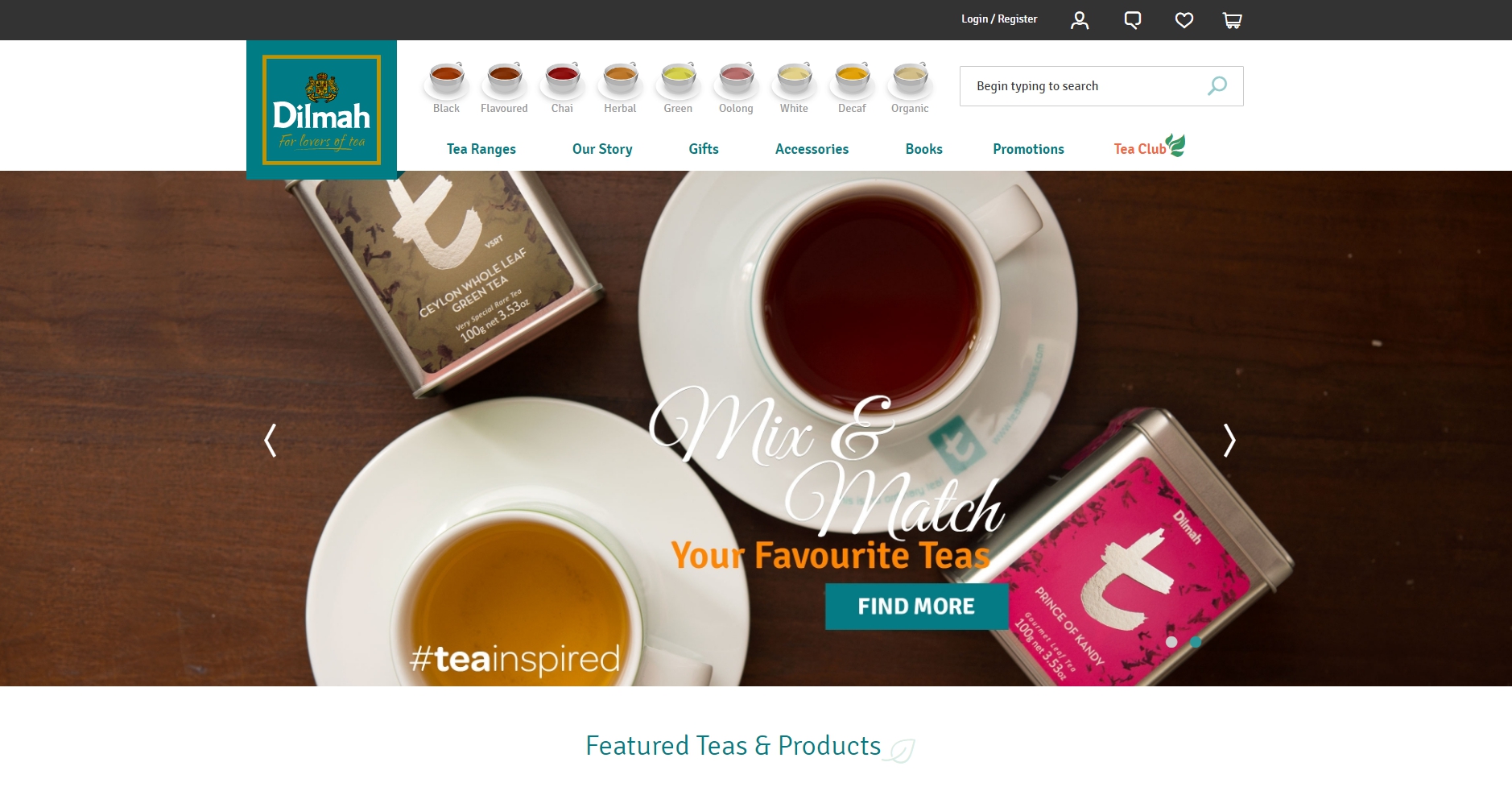 H2O+ Beauty presents skincare cosmetics with the philosophy centered on the hydrating power of pure water. Awesome web store with pure design. Note that it stands out from classic Magento stores.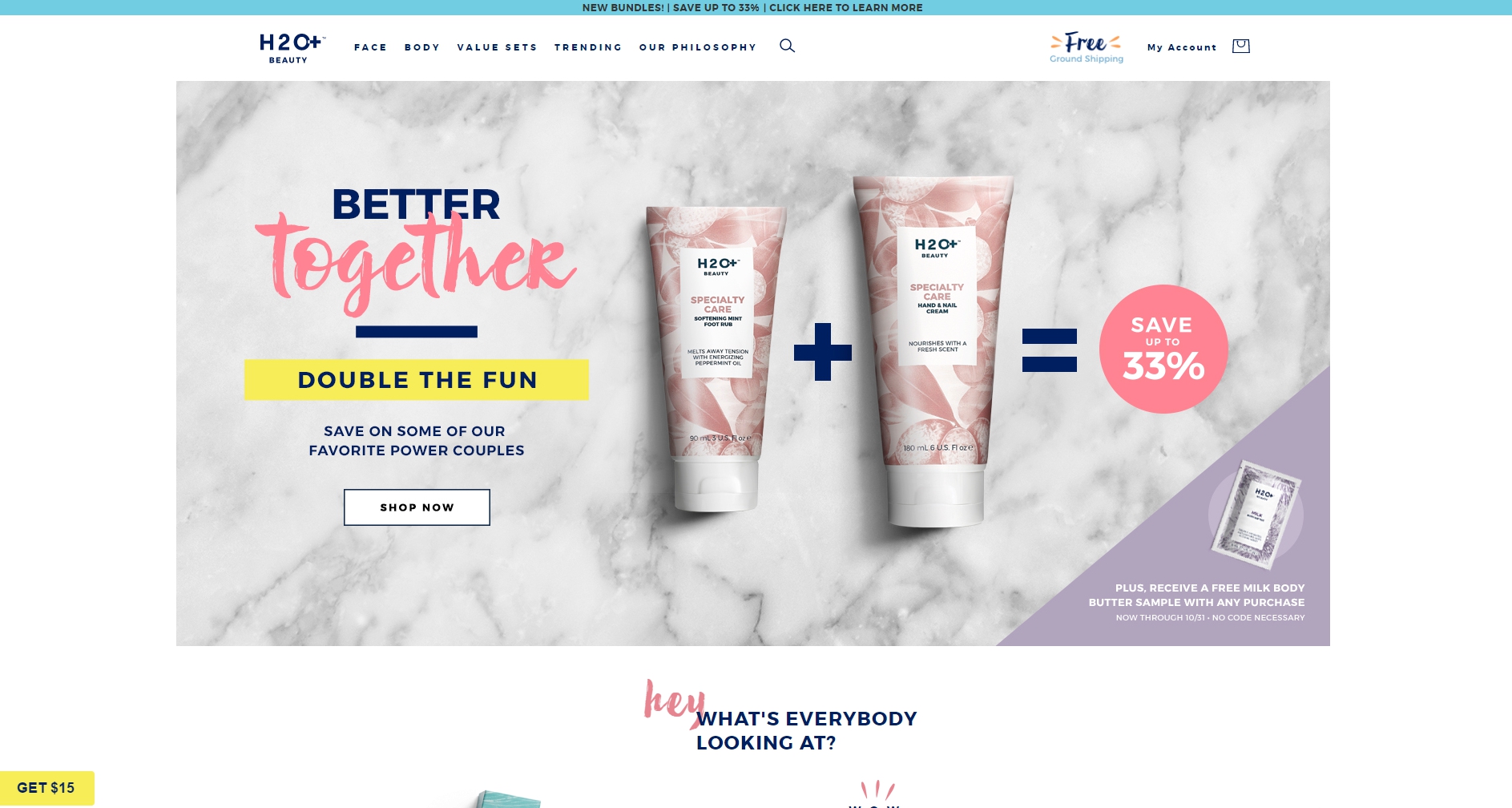 Another unusual Magento store is alcatelonetouch.us. Alcatel is currently one of the top ten fastest growing mobile phone manufacturers, and if you wander around their store for a little while, you will definitely feel that they know how to engage folks.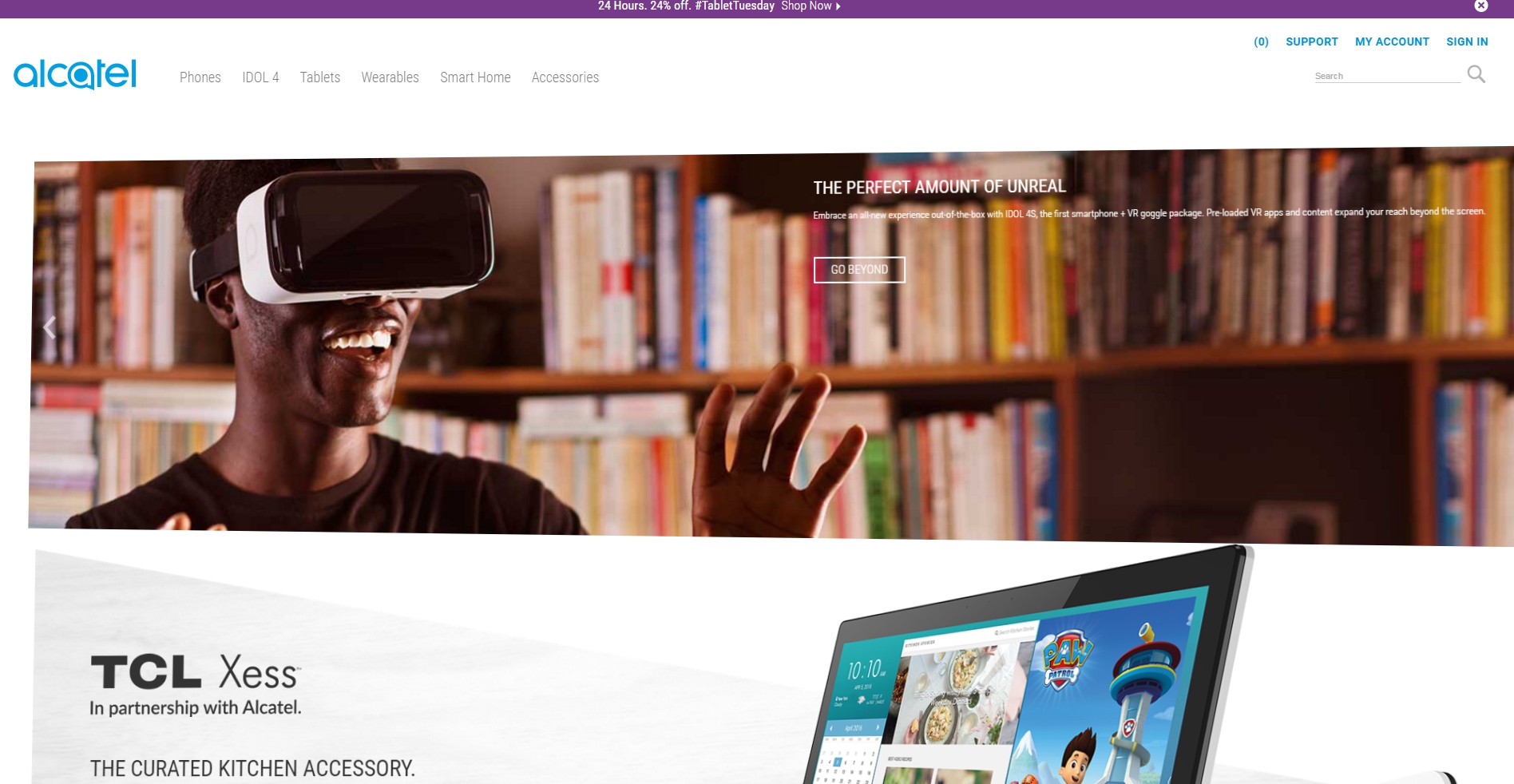 ---
M2 CE stores
THE HUNDREDS is a multi-faceted project that houses an apparel and accessories of various brands, different footwear and eyewear collection, as offering online-magazine, print magazine and retail stores.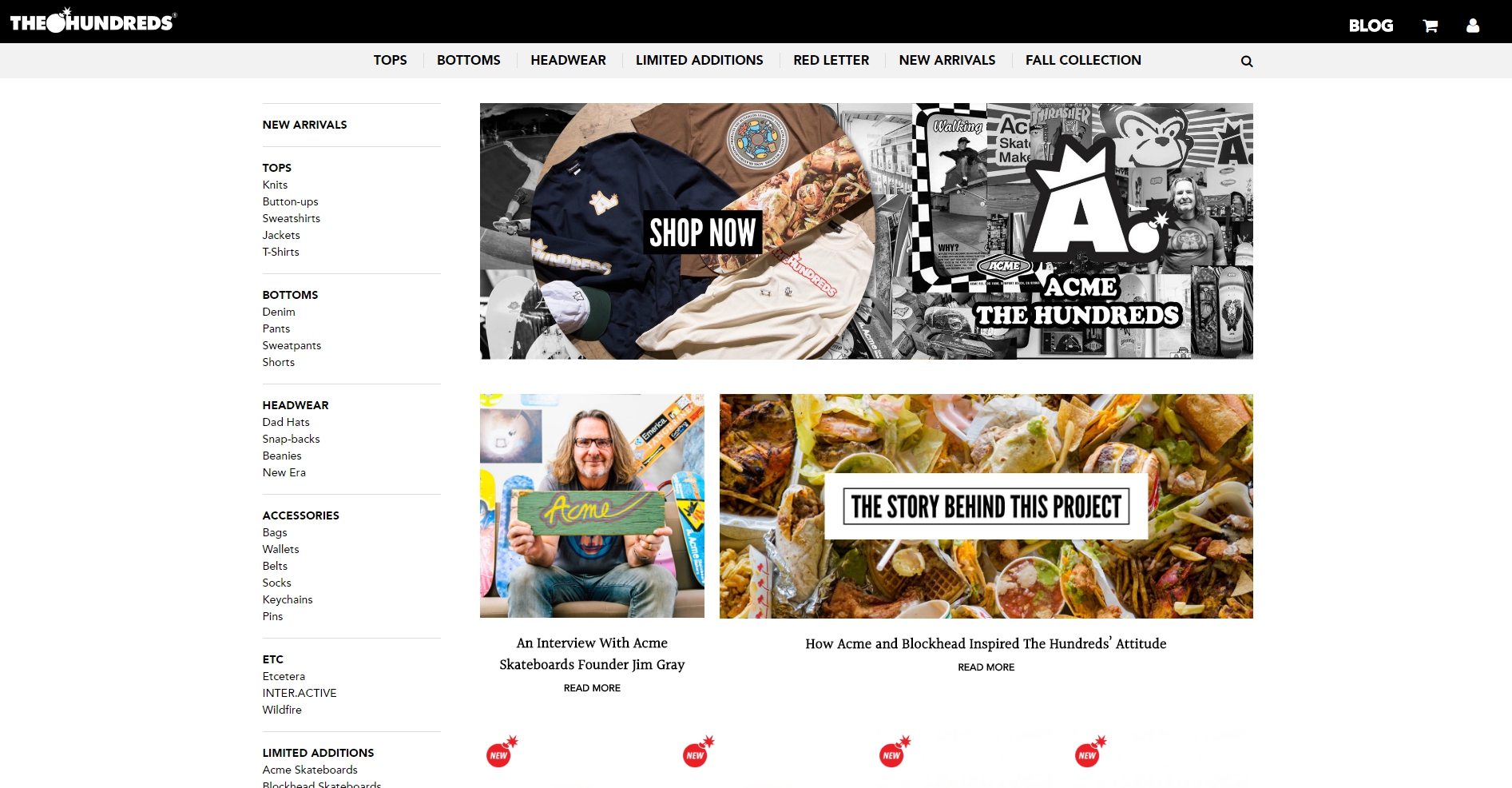 SHOEI - premium helmet manufacturer. Every world-class SHOEI helmet is handmade and involves over 50 professionals in the producing process. Quality is their religion, since their products literally save people's lives.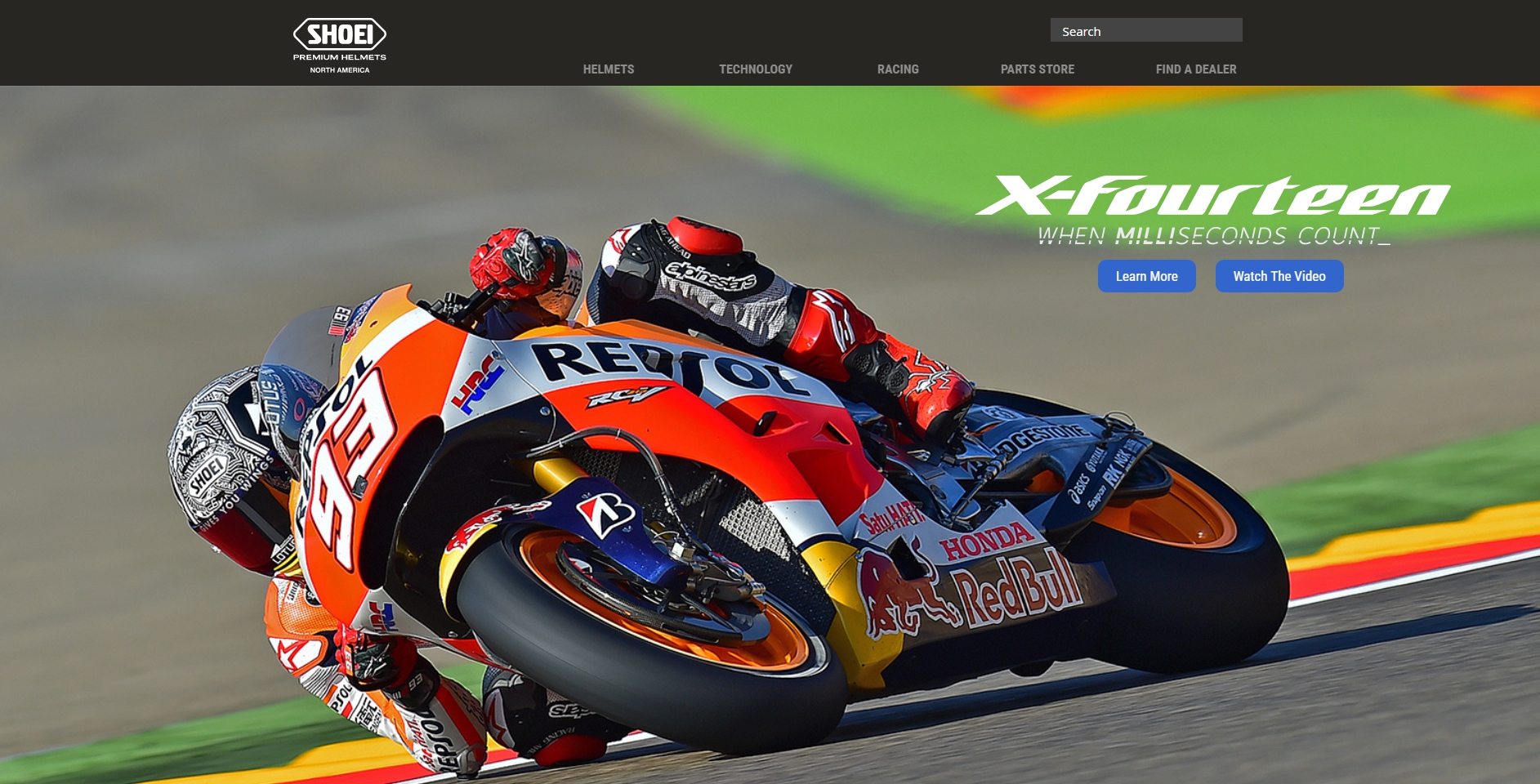 Kingsouq.com, GCC is a leading eCommerce Portal offering 30000+ products across 50+ categories, with a headquarter in Dubai (UAE). They manage to deliver 300 000 shipments per month; no wonder they were searching for a reliable, highly performant and scalable platform. Their excellent reputation saves their place at such a highly competitive niche.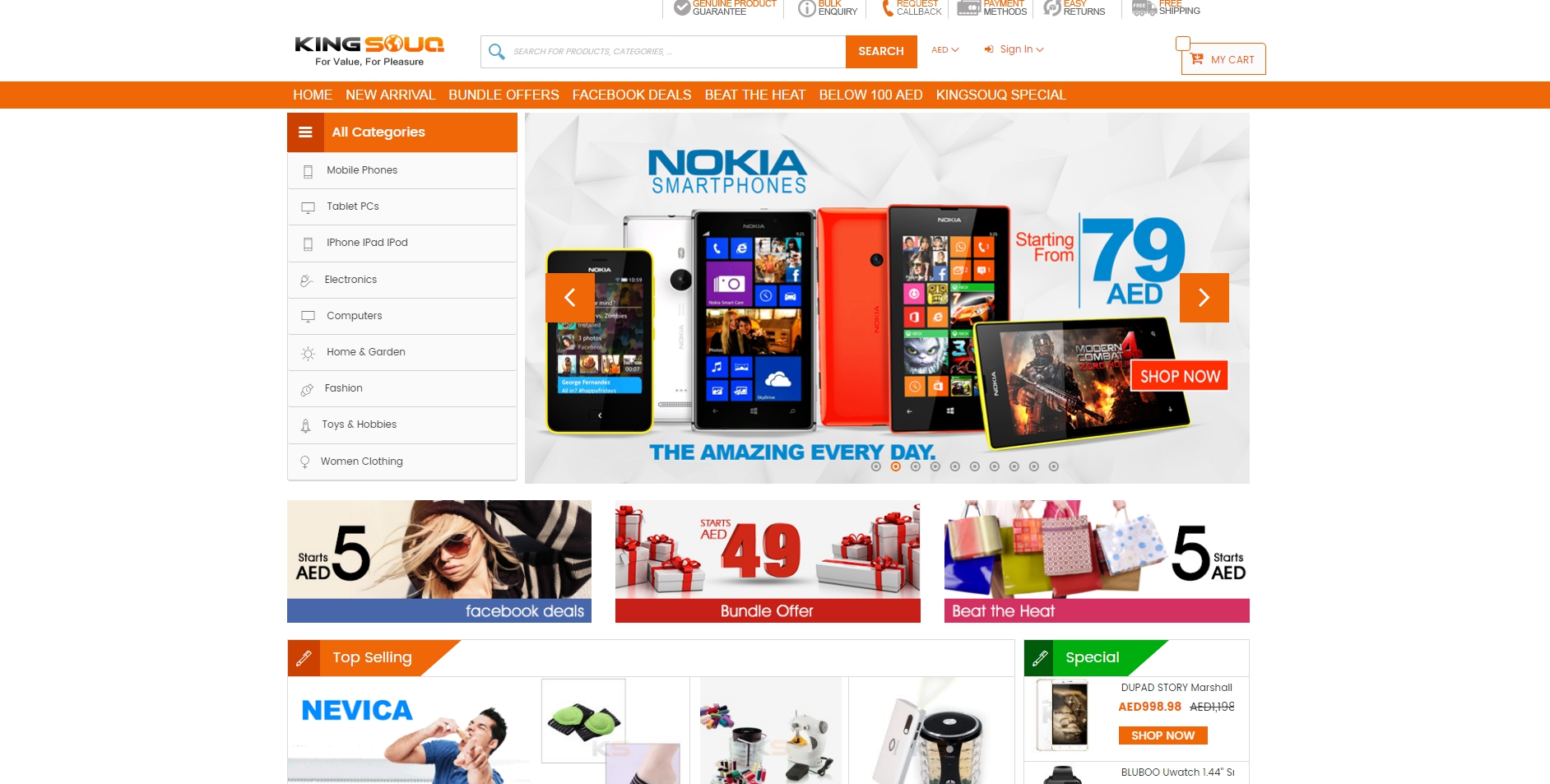 Gaze is a place where you can find healthy natural snacks. This company was established by 7 founders who realized how harmful traditional junk food like chips and candies can be. They set the goal to reinvent snacks and it seems to work perfectly well with all their delicious food showing off the tasty side of health. Now they have 100 nutritious superfoods that can be delivered to customers in various boxes with million combinations. To gain such high personalization, the Gaze team developed their own intelligent algorithm called DARWIN.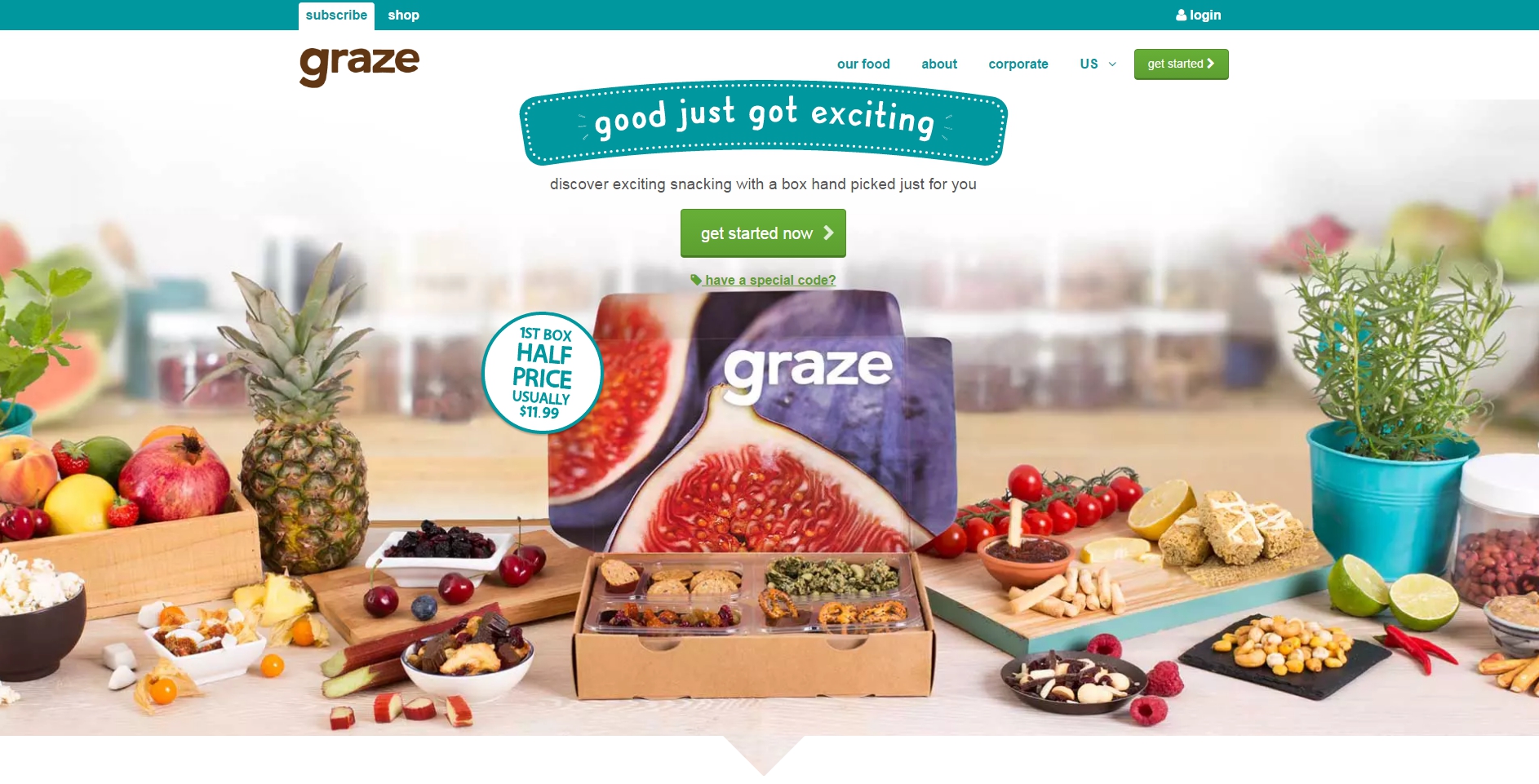 Land Rover. We would like to tell you more, but it doesn't need any explanations. For over 60 years their great cars are iconic and still hold the leading positions in the respective segment.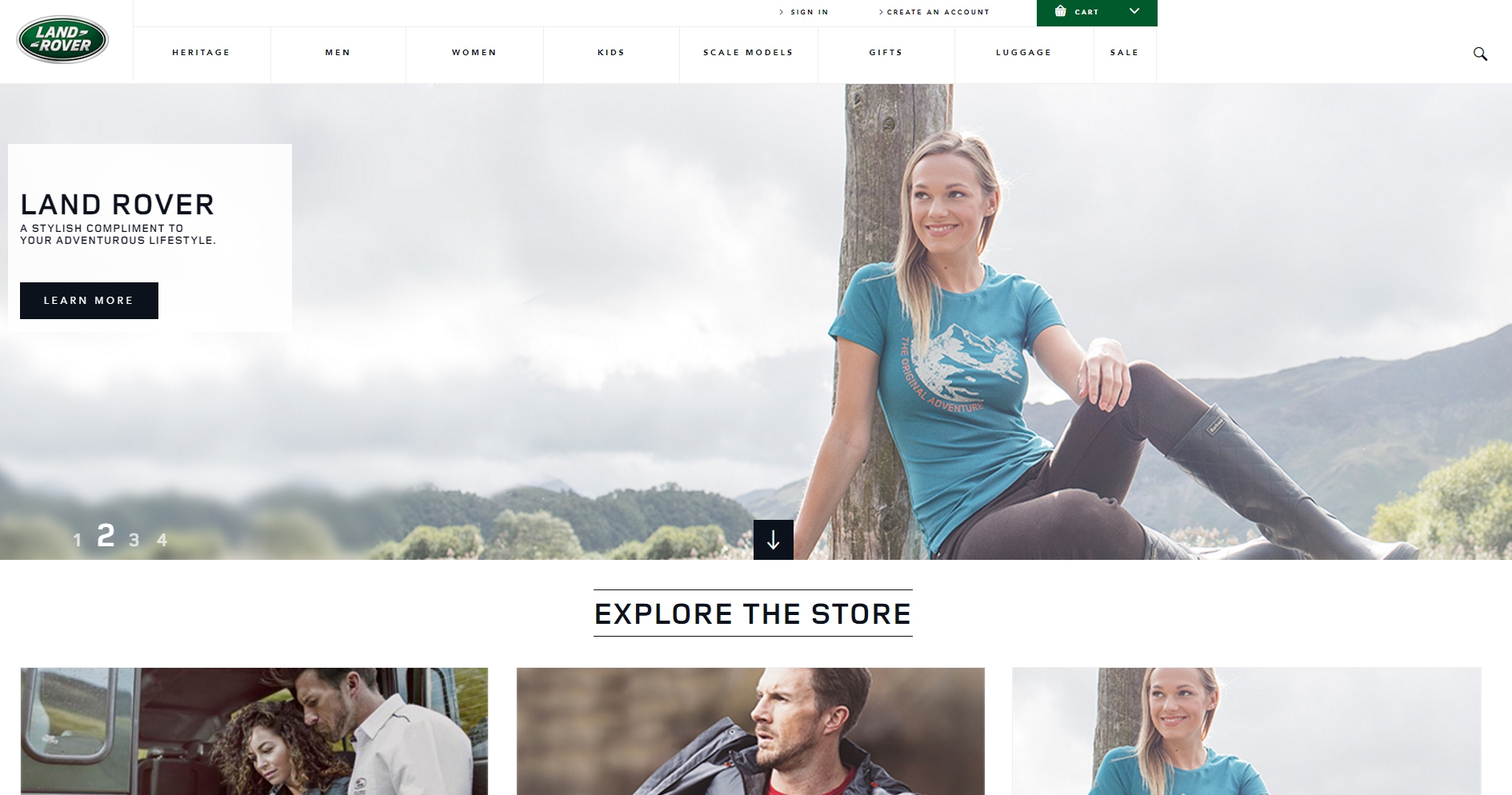 Another prominent high class automotive representative is Jaguar. Sophisticated combination of style and performance.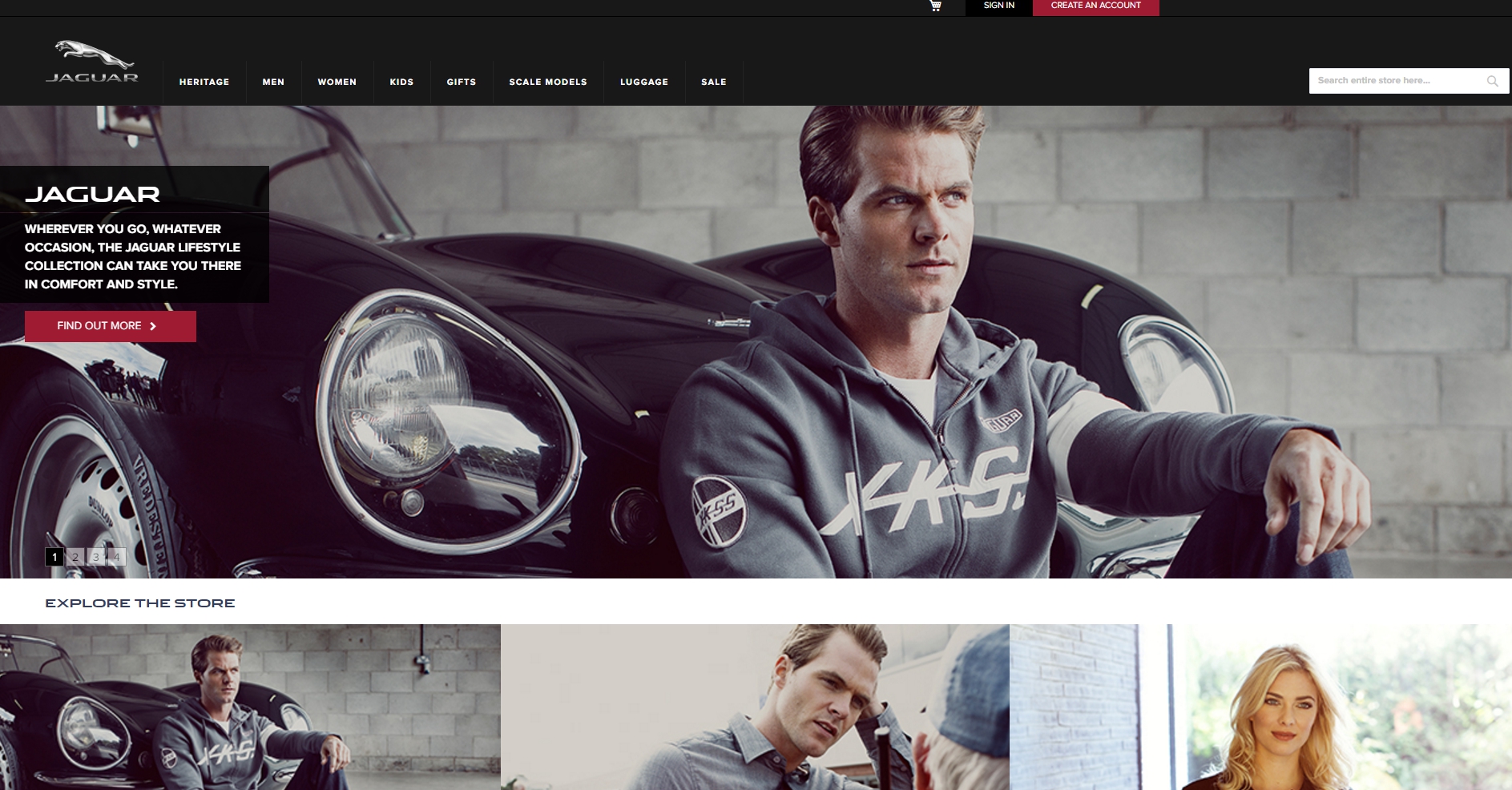 Jazzercise is a combination of aerobic exercise and dance fitness that is available for all ages and fitness levels. The workout program, which offers a fusion of jazz dance, resistance training, Pilates, yoga, and kickboxing movements, has positively affected millions of people worldwide. Their clothing and accessories web store is based on Magento 2 CE.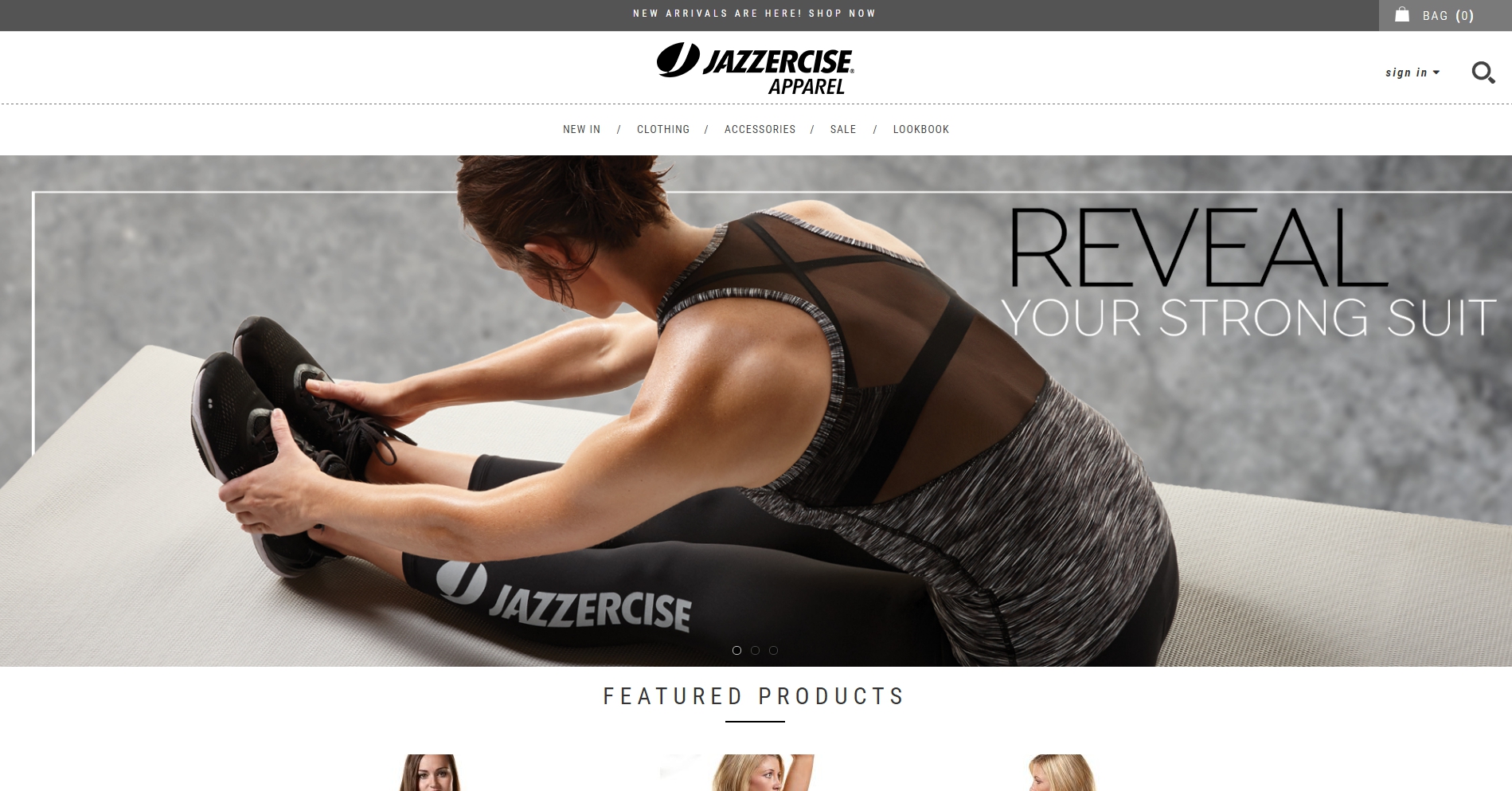 Rogers & Hollands Jewelers - the largest family-owned & operated jewelry store in the US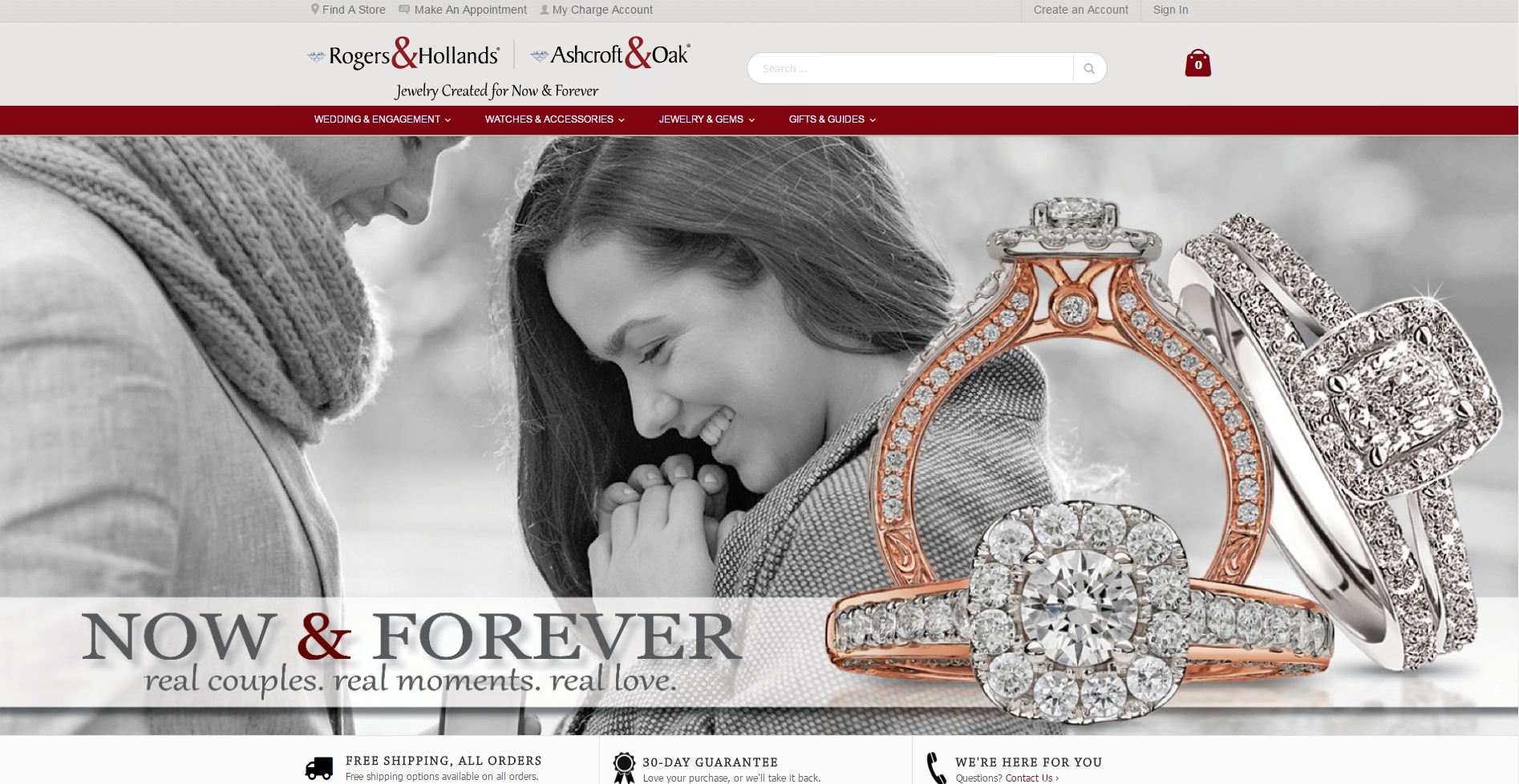 We can continue this list of great stores on Magento 2 as there are 3 987 active stores that are running on Magento 2 (according to Buitlwith) but 2 conclusions are clear now:
As a regular user, you can't find obvious differences between usability of performance between stores on Magento 2 EE and Magento 2 EE. The benefits of each edition are only obvious to merchants who drive the system, so it's up to them to choose.
Performance of M2 stores is significantly higher than those built on M1 due to numerous reasons: platform improvements, process intensification, updated web stores can now clear their bases from unnecessary data (like unused extensions or so on).
The key recipe for creating a great web store is professionalism. You may choose Enterprise Edition and cooperate with Magento developers or their partners, as well as Community Edition and move in a similar direction - find Magento partners or Magento developers team. By the end of the day, what really matters is experience and skills of the team you are going to work with, so we recommend discovering portfolios and real cases to select the best Magento developers.