Nova Poshta today is a group of companies that provides the full range of logistics and related services to private clients and businesses. The Group includes Ukrainian and foreign companies, including Nova Poshta, NovaPay and Nova Poshta Global.
Nova Poshta employs over 32 000 people, it has 8700 branches throughout Ukraine and more than 8500 automated parcel lockers, which are installed in the entrance halls of residential buildings, near shops and gas stations. In 2020, Nova Poshta delivered 327 million parcels and cargo.
Last year we developed Nova Poshta Service Shopify App - a simple solution for shipping cost calculation, no code required. Install the Shopify app store, copy Nova Poshta API key on your business account, paste it, and save.
Shopify as a platform wasn't very popular in Ukraine, but this year the situation changed dramatically. We have a lot of installations and a lot of requests for new features. Most common merchants asked about the selection of Nova Poshta branch from the dropdown for customers. And we were looking for the solution for a while as Shopify rejects any changes on the checkout. Thus we couldn't add that dropdown as a part of the shipping address block.
Then we found the solution. In the updated Nova Poshta Service Shopify App, customers can select the nearest Nova Poshta branch from the dropdown on the Thank you page. That's a very handy feature as it helps to avoid typos in the shipping address (for delivery to Nova Poshta wirehouse).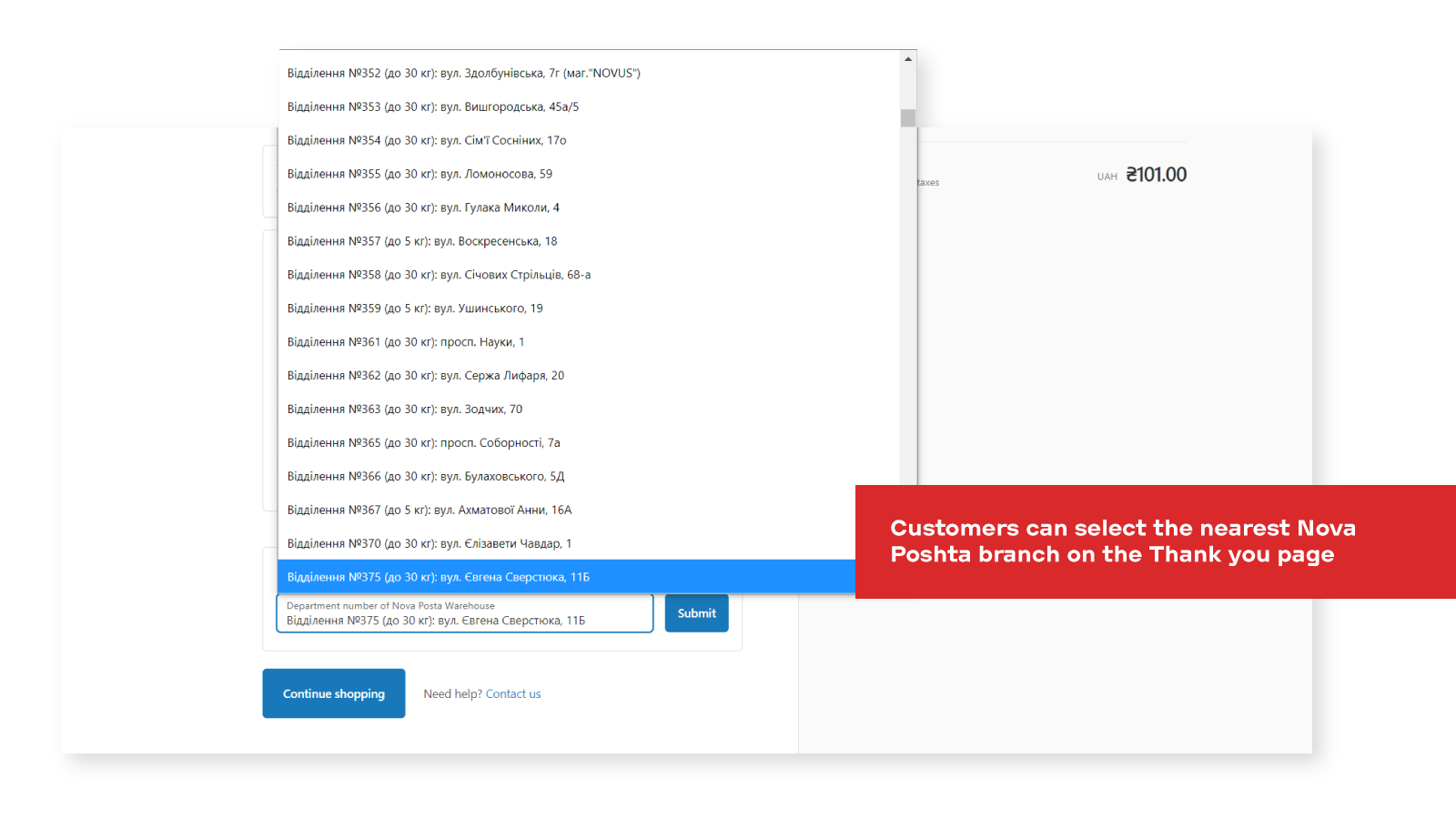 Merchant can check Shipping Type and Shipping address or Nova Poshta branch number and address in the Orders tab. It's also easy to find the order in the list (in Nova Poshta Service App). Just enter the order number without # in the Search field.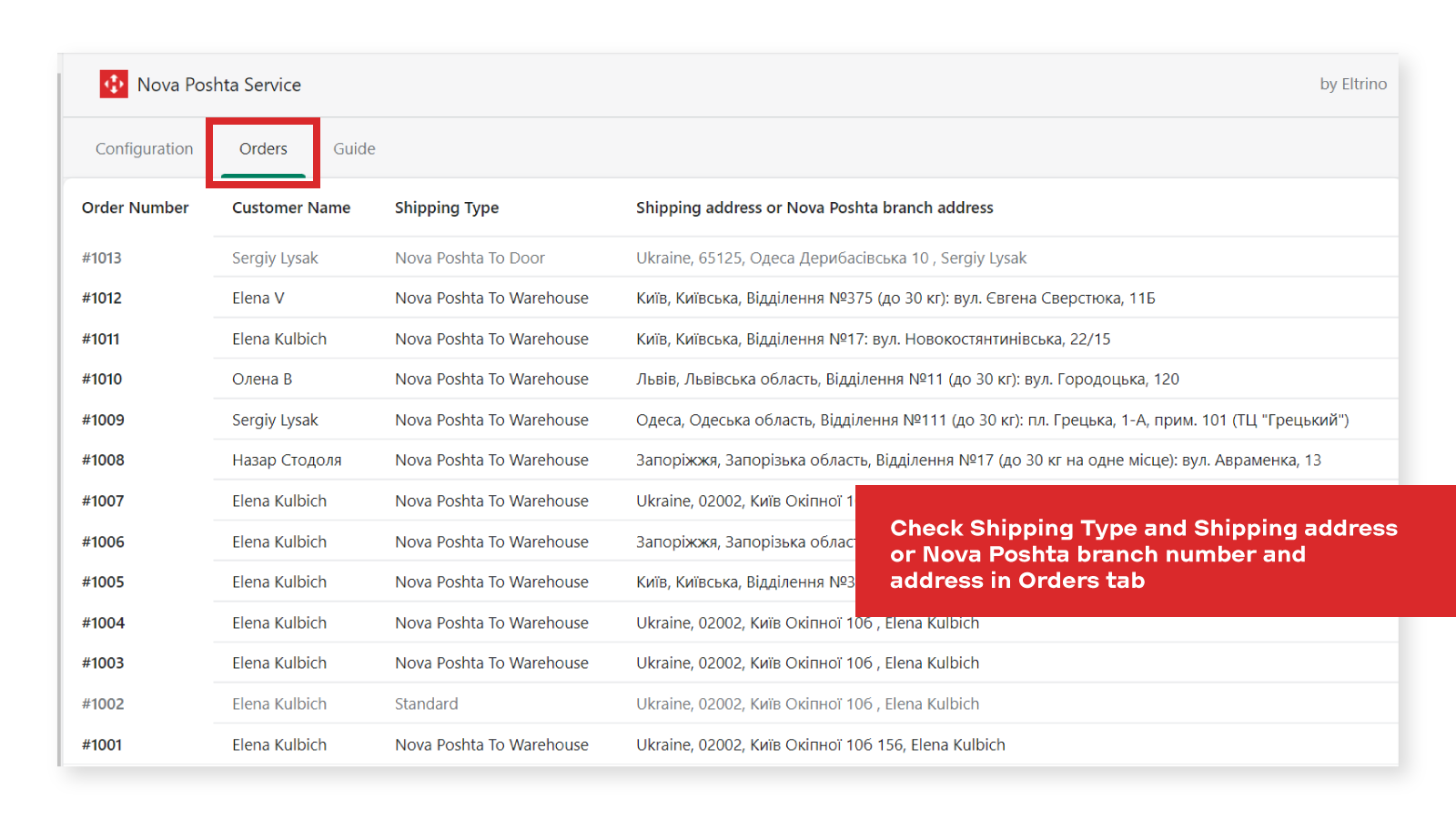 Another improvement is the ability to set default product weight and dimensions that will be used for shipping cost calculation in cases when weight or dimensions weren't specified for the product.
The next update will include the automatic generation of consignment notes for orders.